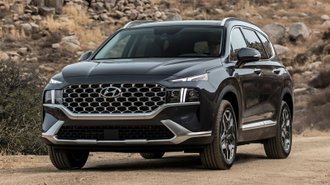 Despite a more upscale appearance and prices exceeding $43,000, the 2021 Hyundai Santa Fe already benefits from extremely affordable leases starting at just $199/month. Based on our analysis, the cheapest leases will be more affordable than SUVs costing thousands less and present a significant value for shoppers.
According to bulletins sent today to dealers, the updated Santa Fe SE is listed at $279 for 36 months with $3,599 due at signing across much of the country. That's based on an allowance of 10,000 miles per year and equates to an effective cost of $379/month before taxes & fees. In some cities, you can find even better deals.
Here in Los Angeles, the SUV is listed at just $199 for 36 months with $3,599 at signing. With an effective cost of $299/month, it's one of the few midsize SUVs you can reasonably lease for less than $300 and a much better deal than some compact and even subcompact SUVs that may seem to be cheaper on paper.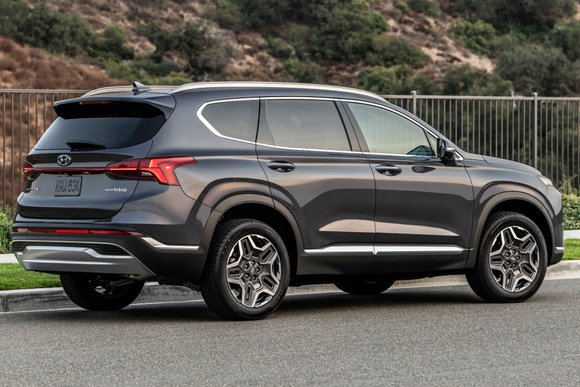 With an effective cost of $299, the Santa Fe manages to be $31/month less expensive than a 2021 Toyota RAV4 LE here in Southern California ($330). Believe it or not, that's also just $10 more than what you'll find listed on the 2020 Jeep Renegade Latitude ($192 for 39 months with $3,799 due at signing, or $289/month).
Unfortunately, deals for buying the new Santa Fe aren't nearly as good. To start, Hyundai is offering a choice between a meager $500 rebate or an APR deal of 0.9% financing for 60 months. That said, you can actually double the rebate to $1,000 by taking advantage of a $500 bonus for borrowing at a non-promotional rate.
Those looking for an even cheaper lease will want to take a good look at the 2020 Santa Fe while it's still in stock. It has an effective cost as low as $270/month, making it one of the best leases on an SUV and among the cheapest SUVs you can lease. Both Santa Fes represent solid choices in time for the holidays.
Current Hyundai offers end on January 7, 2021.