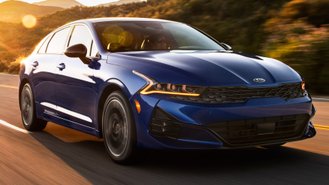 Kia's cheapest car may not be the best deal if you're planning to lease. In fact, our analysis finds that a sub-$17,000 Rio can actually cost consumers more money to lease than a brand-new K5 despite an over $9,000 difference in MSRP. Here's a look at why opting for the brand's newest car could be a much smarter move.
According to Kia's online payment estimator, the 2020 Rio LX can be leased from $263 for 36 months with $2,263 due at signing. That's based on an MSRP of $16,815 and 12,000 miles of driving per year. When you factor the upfront cost and payment, the effective cost comes out to $326/month before taxes & fees.
Meanwhile, the 2021 K5 LXS (MSRP $25,455) is listed at $209 for 36 months with $2,999 at signing, or $292/month. While that's not the cheapest lease on a midsize car, it's $34 less than the Rio. The better-equipped GT-Line (MSRP $26,355) is just $10 more expensive than the LXS with an effective cost of $302/month.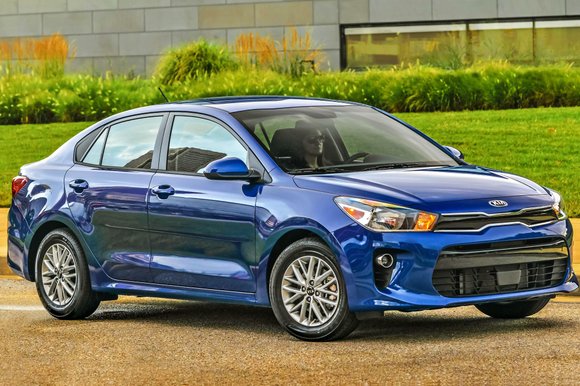 So why is the K5 cheaper than the Rio? According to a dealer leasing bulletin, the K5 qualifies for as much as $1,530 in manufacturer lease cash and interest rates equivalent to roughly 2.7% APR. In contrast, the Rio has no special incentives for leasing. Interestingly, the cars also have a big difference in residual values.
For example, the K5 has 36-month residual values as high as 62%. In the case of the Rio LX, a dismal 43% residual value helps make it one of the worst cars you can lease. That said, Rio shoppers may find buying a better option than leasing since the brand is continuing to offer 0% APR financing for up to 66 months.
Even though buyers might assume leasing will lead to lower payments than financing, that's not necessarily the case here. Based on a down payment of $2,000, Kia says the Rio LX can cost as little as $224/month to buy but $262/month to lease. That's quite a difference if you're looking to get the most for your money.
The Rio is another example of how small cars can be bad to lease. Looking for a better deal? In San Francisco, the 2021 Toyota Corolla Hybrid can be leased from $169 for 39 months with $1,999 at signing. With an effective cost of $220, it actually costs the same as the Corolla and is one of the best leases on a car.
It's also over $100 (per month!) cheaper than the Rio. Current Kia offers are set to expire on January 4, 2021. Figures for the K5 are based on incentives in California and over a dozen other states. Payments in other parts of the country are roughly $10/month more expensive.