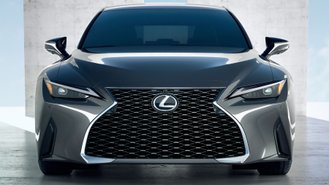 Even though the redesigned Lexus IS hasn't arrived just yet, we're seeing up to a $3,000 discount in some parts of the country as well as financing incentives. Based on our analysis, the car could end up being a pretty good deal when cross-shopping lease prices next to its competition. Here's what you need to know.
To start, all versions of the 2021 Lexus IS get 1.9% financing for up to 60 months. There's also a 72-month option at 2.9% APR. To put that into perspective, the 2020 IS offers 0% APR for 60 months or 1.9% for 72, plus a $1,000 financing bonus. That said, early lease incentives on the new IS can be a mixed bag.
For example, those in the Southern U.S. will see the most savings with $1,500 in factory lease cash plus a $1,500 loyalty discount. That's $3,000 in potential savings, a decent amount for an all-new car. The underlying money factor is equivalent to 1% APR, suggesting that leasing could be the best deal at this stage.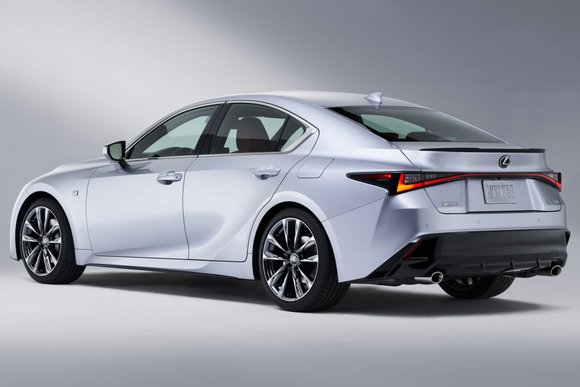 Offers in other parts of the country can differ slightly. For example, those in the Central U.S. will see $1,000 in lease cash plus a $1,000 loyalty discount. Here on the West Coast, the IS has the same $1,000 loyalty incentive but has a $500 advantage in lease cash when opting for an IS 350 over an IS 300 ($1,500 vs. $1,000).
So is the new IS a good deal? We think it's a bit too early to make that conclusion since Lexus isn't advertising featured payments just yet. That said, the offers are remarkably similar to the 2021 Acura TLX, with the same 60-month rate and up to $2,900 in savings after a $1,000 conquest bonus when switching brands.
Thinking of picking up a 2020 IS at a steep discount? You may be more than a bit too late. National listing data reveals that inventory is practically non-existent. That's unfortunate considering we're seeing up to $7,500 in available lease incentives. As a result, waiting for the next-gen car could be the best bet.
Current Lexus offers end November 2.