The Lexus IS has been redesigned for the 2021 model year but Lexus is already offering a great finance deal on the sporty sedan. Shoppers are now able to finance the 2021 IS at 0% APR for 60 months. Compared to last month's deal which was 1.9% APR for 60 months, that's an almost 2% drop in interest.
This large difference in interest can lead to some big savings. Let's take a look at the base IS which starts at $40,025 (including destination fees). With last month's offer of 1.9% APR for 60 months, the monthly payment would equate to $700 with $1,963 in interest costs. With the new offer, there are no interest costs and the payment comes out to $667/month. That means interest-free financing leads to a much lower monthly payment and savings of $1,963 in interest over the life of the loan.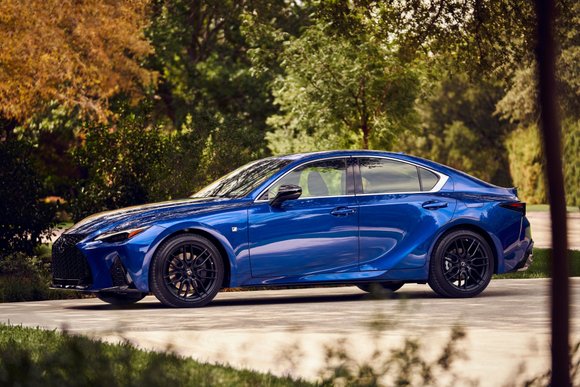 Next to competitors' offers, this is a stand-out deal. Especially compared to the 2021 Acura TLX. The 2021 TLX was also just redesigned, but current offers have been holding steady at 1.9% APR for 60 months. However, we wouldn't be surprised to see some enhancements with the holiday season just around the corner. In the case of the 2021 BMW 3-Series, APR is also higher at 1.9% for 60 months but it can be combined with a $2,000 APR credit.
Potential buyers should note that this 0% APR offer is almost identical to what is being featured on the older 2020 Lexus IS which is unusual, especially when the newer model is a redesign. The only difference is that the 2020 model is eligible for a $1,000 APR bonus. Despite the extra rebate, many shoppers will most likely want to opt for the 2021 model as they can get upgraded tech and design and still receive a similar financing deal.
For those that are interested in a different Lexus vehicle, there's good news. Lexus' 0% APR deal is available across the rest of the 2021 lineup too, so savings can be found no matter which vehicle you choose.
Current offers are based on a location in the western states and are available through November 30.