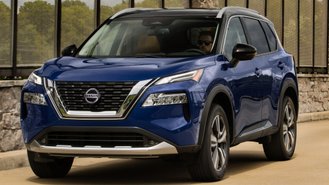 Nissan's newest SUV may be a poor value if you're planning to lease. Based on deals introduced today, our analysis finds that the 2021 Rogue can actually be more expensive to lease than the Murano despite a huge difference in MSRP. Here's a look at what shoppers can expect to find when it comes to buying & leasing.
Here in Southern California, the 2021 Rogue S with all-wheel-drive is listed at $249 for 36 months with $4,099 due at signing. That's based on an MSRP of $28,710, 12,000 miles per year, and translates to an effective cost of $363/month before taxes & fees. For the money, we consider this is an expensive lease.
Believe it or not, better incentives actually make the 2020 Murano S cheaper to lease. The Murano has an MSRP of $33,910 but is listed at $279 for 36 months with $2,849 at signing. With an effective cost of $358/month, that makes it $5 cheaper than the redesigned Rogue despite a $5,200 difference in MSRP.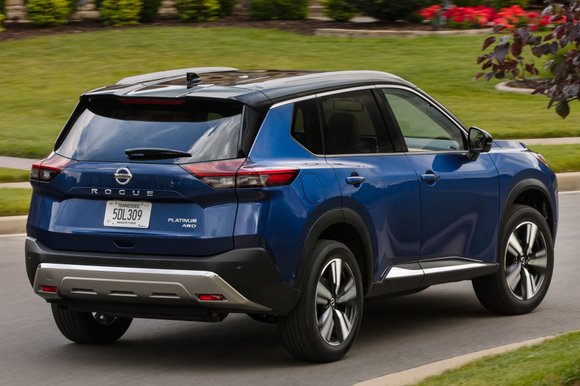 If you're looking to buy, all 2021 Rogues are eligible for a $500 rebate. However, we suspect shoppers will find financing to be a much better deal. That's because the brand is already offering rates as low as 0.9% APR for up to 36 months plus $500 in APR Cash. There's also a 60-month option available at 1.9% APR.
The Rogue is quite a bit more expensive than competitors. For example, the 2021 Toyota RAV4 LE has an effective lease cost of $330. Even better, the 2020 Mazda CX-5 Sport is listed at $229 for 36 months with $2,999 at signing ($312). Buyers will find 0% APR for up to 60 months on CX-5s plus a $500 cash incentive.
Alternatively, offers on the 2020 Rogue could be appealing to consumers shopping based on price. In most parts of the country, Nissan is offering 0% APR for 60 months plus $1,500 in APR Cash. That said, vehicles like the 2020 GMC Terrain are already offering 0% APR for up to 84 months ahead of Black Friday.
Current Nissan offers are set to end November 30.