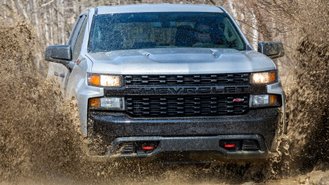 Manufacturers are offering some surprisingly good truck rebates despite a major inventory shortage. As a result, shoppers contending with high truck prices at dealers may find an advantage in opting for a newer pickup. In some cases, we're seeing up to $6,500 in savings and financing rates as low as 0% APR.
Most brands aren't advertising these deals yet, but our analysis finds that there are some noteworthy opportunities to save money. Here's a first look at what we found after analyzing the latest dealer incentive bulletins. For more great discounts, see our monthly coverage of the best truck deals.
2021 Ford F-150: Up to $3,000 in rebates
When it arrives this fall, Ford will offer up to $3,000 in rebates in most parts of the country on the all-new 2021 F-150. That said, offers vary based on configuration, with XLT styles offering the best deal thanks to a $1,500 bonus, a $1,000 financing incentive, and a $500 rebate.
Unfortunately, initial lease rates aren't great. However, Ford Credit is offering 2.9% APR financing for 36 months and loans up to 84 months. We've also found hidden equipment discounts you can get when choosing certain options like the XLT with Chrome Appearance Package.
For reference, the 2020 F-150 currently ranks among the best deals with 0% APR for up to 60 months.
2021 RAM 1500: Up to $3,500 in rebates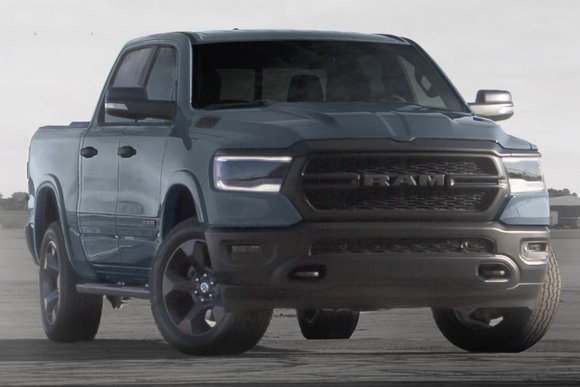 RAM is continuing to sell both old & new versions of the 1500 pickup. However, choosing a 2021 RAM 1500 can get you as much as $3,500 in savings when choosing a Big Horn Crew Cab in places like California. Here, you'll find a $1,000 national customer cash incentive plus a $2,500 regional bonus.
Interestingly, Chrysler Capital is also offering an alternative worth knowing about. Giving up the rebates can actually get you access to 0% APR for 60 months plus a $500 bonus. As a result, this may be the only instance in which truck shoppers will be able to score 0% financing on a 2021 truck.
If you're looking for serious savings, the 2020 RAM 1500 offers as much as $10,000 off MSRP, the largest discount on any truck.
Check RAM 1500 prices near you »
2021 Chevy Silverado: Up to $5,500 in rebates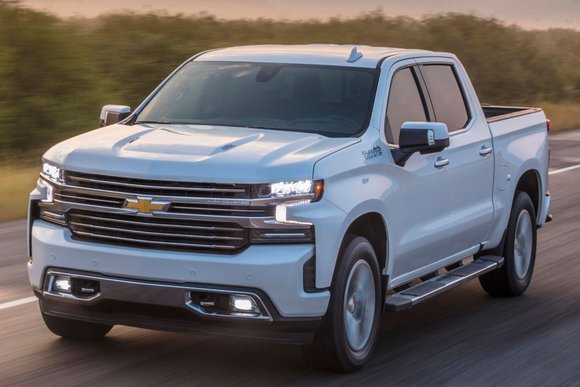 The 2021 Silverado features a $3,500 rebate on Crew Cab styles. However, you can boost your savings by $1,000 by taking advantage of a recently-introduced Costco promotion. In addition, Chevy is also offering a special accessory discount worth up to $1,000. That's up to $5,500 in potential savings.
Unfortunately, opting for a Double Cab or Regular Cab reduces the $3,500 rebate to just $1,000. Although there are no 0% APR deals, you can get quite close with a hidden deal of 0.9% for 72 months. The fact that you can stack the Costco discount with the financing could make this a very good deal.
Looking to lease? The 2020 Silverado has the best lease on a full-size truck with an effective monthly cost of just over $300 when coming from another lease.
Check 2021 Silverado prices near you »
2021 GMC Sierra: Up to $6,500 in rebates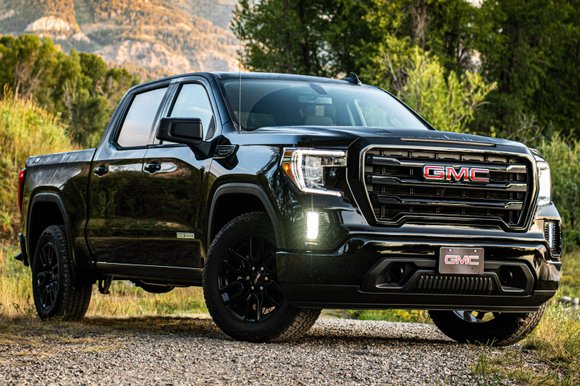 2021 Sierra inventory is arriving now with a $5,500 customer cash incentive on the Texas Edition Crew Cab. Other Crew Cab styles offer a $4,500 discount, while the Regular and Double Cabs offer just $3,000. Considering the fact that the biggest 2020 Sierra rebates come in at $7,000, these deals are pretty good.
You can even take things even further by taking advantage of GM's new $1,000 Costco member offer. However, unlike the Silverado, the Sierra isn't eligible for a special financing incentive of 0.9% for 72 months. That's an important quirk that could cost some buyers a lot of money when it comes to interest.
If you'd prefer a 2020 Sierra, the SLE 4x2 Double Cab currently has one of the cheapest leases on a truck with payments starting at just $319/month.
Check 2021 Sierra prices near you »
Most offers end November 2.