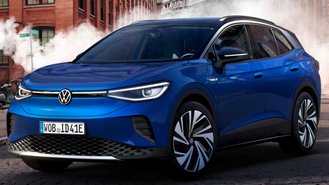 Volkswagen's recently-unveiled ID.4 crossover boasts up to 250 miles of range and offers a preliminary lease deal of $379/month. However, our analysis finds that the all-new EV will be quite a bit more expensive than current electric cars and more than triple the cost of the best lease specials right now on the Chevy Bolt.
According to yesterday's announcement from VW, the 2021 ID.4 Pro will debut at $379 for 36 months with $3,579 due at signing based on a 10,000 mile-per-year lease. Although the payment may seem quite reasonable, the large amount at signing results in an effective cost of $478/month before mandatory taxes & fees.
At that price, the ID.4 is $48/month more than a 2021 Hyundai Kona Electric, which is listed at $319 for 36 months with $3,999 at signing for an effective cost of $430. That said, it's $179/month less than Tesla's cheapest advertised offer on the Model Y: $657/month based on $499 for 36 months with $5,694 at signing.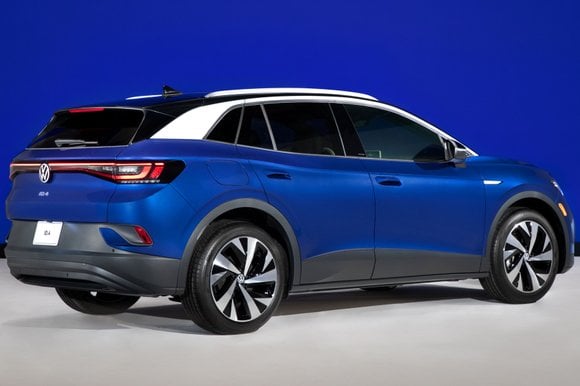 Meanwhile, the 2020 Chevy Bolt can be leased from as little as $154 for 36 months with $154 at signing through an unusual (and convoluted) combination of manufacturer incentives in places like San Francisco. With an effective cost of $158/month, the over-$38,000 car has one of the cheapest leases on any car.
Having said all of that, the ID.4 is still a long way off. A limited-production First Edition will arrive later this year, but the Pro and its all-wheel-drive variant won't be available until 2021. We think it's also worth noting that other factors could potentially add or detract from the ID.4's value proposition when it goes on sale.
For example, most manufacturer offers don't include regional incentives like the California Clean Vehicle Rebate ($2,000 for most applicants). Although the ID.4 will qualify for a $7,500 federal tax credit, VW hasn't released full leasing info and we don't know what the underlying discounts, residual values, and interest rates are.
According to VW, the price of an ID.4 will be "on par with" a 2021 Tiguan SEL when factoring-in the tax credit. However, not every buyer may be eligible for the full amount and it would be incorrect to conclude that the ID.4 will have a similar cost to lease because the incentives will most likely be completely different.
For now, we think the ID.4 is something to look forward to. VW is already taking reservations for a refundable deposit of $100. That said, Chevy is planning to introduce a new SUV called the Bolt EUV and it remains to be seen what the market will look like in terms of pricing & affordability over the next several years.