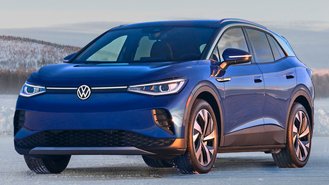 VW's newest EV has a financing incentive that the brand isn't advertising. According to the latest dealer incentive bulletins, the 2021 ID.4 offers buyers 1.99% APR for up to 60 months. Although that's a lot better than the company's best lease rate on the all-new electric SUV, it may not necessarily be the best deal.
At 1.99% APR, the ID.4 has virtually the same APR deal as the Ford Mustang Mach-E (1.9% for 60 unless you're buying the new Mach-E GT). VW Credit is even offering 72- and 75-month options at 2.74% and 3.24%, respectively. For some reason, VW is opting not to advertise these rates on its own website.
In contrast, the lease rate for the ID.4 is equivalent to 3.4% APR, or a money factor of 0.00143. Unlike the Mustang Mach-E, VW is passing along the full value of a $7,500 tax credit in the form of lease cash. Both models qualify for state incentives like the $2,000 Clean Vehicle Rebate and $1,500 Clean Vehicle Reward.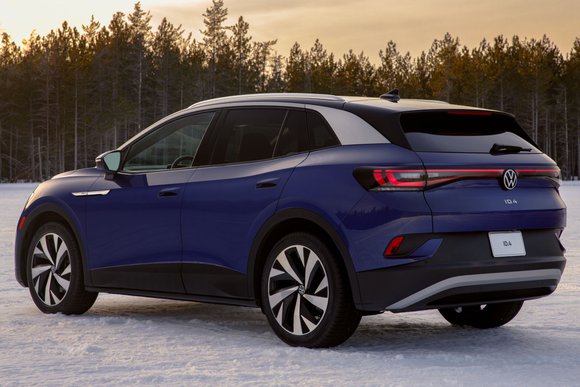 So is buying really the best deal? Not so fast. If you aren't eligible for the EV tax credit, you may be better off leasing because it will automatically get you access to its maximum possible value. With that being said, VW's first lease on the ID.4 can cost more than double the price of a Chevy Bolt EV ahead of Memorial Day.
In most parts of the country, you can lease a 2021 Bolt LT with Fast Charge from $214 for 36 months with $214 at signing for an effective cost of $220 when coming from a non-GM lease. The ID.4 PRO is listed at $379 with $3,573 at signing, or $478/month. We actually consider this one of the priciest leases on an EV.
Fortunately, there are at least some deals for buying & leasing an ID.4. That's more than we can say for the upcoming 2022 Chevy Bolt EV and Bolt EUV, which will boast lower prices than the previous year but will arrive with no rebates. GM's first leases on the restyled Bolts have not yet been officially announced.