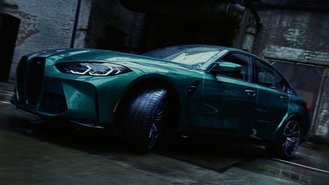 If you're looking to lease the BMW M3, choosing the latest version of the high-performance luxury car may get you the latest bells and whistles – for $500 less than the 2021 model. Based on offers listed on BMW's website, some small differences in configuration appear to help make the 2022 M3 cheaper to lease. This could make the newest model a better deal.
Both model years are available for $899 a month for 36 months to qualified lessees. The lease on the 2021 M3 is based on an MSRP of $77,595, slightly higher than the 2022 model year, which carries an MSRP of $76,345. BMW is asking for a higher cap cost reduction on the 2021 M3, making it $5,999 due at signing. Comparatively, the 2022 M3 requires only $5,499 due at signing.
Both models lease with the Executive Package, but what that includes appears to be a little different between model years at first glance. Features like Full Merino Leather, power tailgate, and a three-month or 3GB trial on the included WiFi Hotspot may be kicking up the price on the current 2021 model. These features aren't listed in the details for the 2022 M3, but it does include parking assistant, which is absent in the current model year.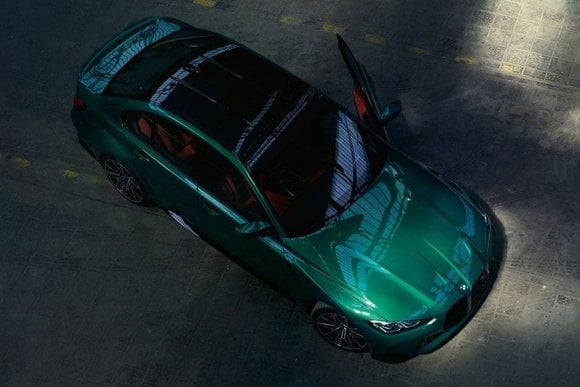 Based on these lease deals, you may be better off going with the newest model for the lower price. The M3 is part of the pinnacle lineup for BMW, and lessees may see the trimmed-back features as a downside in the newer model lease. While dealers determine real-world pricing, BMW's advertised incentives appear to show no real advantage in price for choosing the outgoing car.
If you're set on a BMW, but hitting the top-of-the-line models isn't your goal, consumers can look into other BMW sedans starting with the more affordable 2022 BMW 3-Series 330i, which is currently listed at $429 for 36 months, with $3,999 due at signing. The most affordable sedan in the BMW family is the 2021 2-Series 228i Gran Coupe which carries an effective cost of just $440 a month.
Prices are based on Southern California location and available dealer stock. See your local BMW dealership to order your M3 by November 1 to qualify for this deal. Pricing for BMW is regional and will vary depending on where you live. For example, prices are around $20 higher a month in Michigan when leasing a new BMW M3. BMW's examples are based on an allowance of 7,500 miles per year.
See More BMW Lease Deals & Incentives
Pictured: 2022 BMW M3