Chevy is already offering an 84-month APR deal on the Bolt EUV. While this could be a way to lower the estimated monthly payment on a loan, an important catch could result in a built-in markup for early adopters of the new electric SUV.
Based on a bulletin sent today to dealers, all 2022 Bolt EUVs (plus the Bolt EV) offer an unadvertised rate of 2.99% APR for 84 months through GM Financial. However, there may be a good reason why the offer isn't being advertised.
The fine print states that dealers can choose whether to mark-up the rate by up to 2% or take a 2% flat fee paid out by GM Financial. The difference in interest rates could have a substantial effect on the estimated cost of a loan.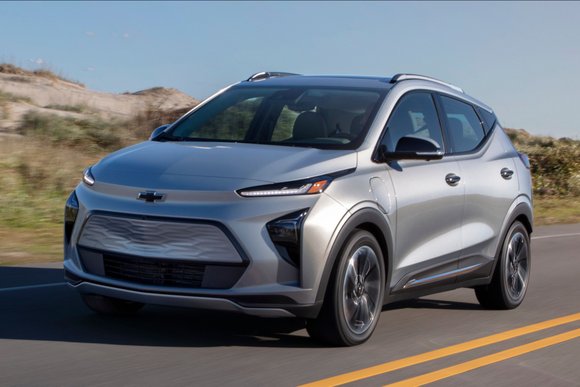 On a $35,000 SUV, a 7-year loan at 2.99% would cost $3,834 in interest at $462/month before taxes & fees. At 4.99%, it would cost $6,540 at $495/month. That said, we think the Bolt EUV presents another challenge for buyers.
EVs are often known for having lousy resale values but manufacturer plug-in incentives can make them a much better deal when leasing rather than buying. Unfortunately, we already know that the Bolt EUV is an expensive EV to lease.
That's because Chevy isn't offering a lease incentive available to everyone (or a rebate for buying). Following a price cut on the Bolt, Chevy essentially did away with dealer holdback, severely limiting a buyer's potential ability to haggle.
There may still be ways for buyers to save. For example, the EUV now offers a $1,000 Costco rebate. However, because of its odd invoice pricing from the manufacturer, GM employees and suppliers won't be able to score their usual discount.
Meanwhile, 2021 Bolts feature $13,000 in offers, one of the largest discounts on a car.