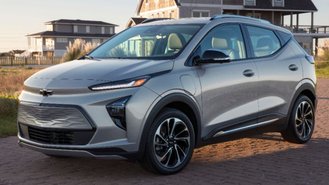 Chevy discounts on the 2022 Bolt family of EVs quietly surged by well over 1,100%, based on our analysis of incentive bulletins recently sent to dealers. In some cases, we found ways to save nearly $20,000 by stacking Bolt rebates. Here's a look at how you can now get a great deal on either the Bolt EV or Bolt EUV.
2022 Bolt Rebates Increased Over 1,100%
Beginning on June 8th, all 2022 Bolt EVs became eligible for a $5,900 rebate deal, with 2022 Bolt EUVs getting a larger incentive worth $6,300. The rebates precisely match the recently announced 2023 Bolt price cuts on both the hatchback and crossover. Like most Chevy deals, the offers are set to end on July 5th.
The latest discounts are on a completely different level than what Chevy has been offering since Bolt sales resumed following a major battery recall. Previously, the brand's rebate on both models was worth just $500. With the surge to as much as $6,300, this equates to a 1,160% increase in savings on the 2022 Bolt EUV.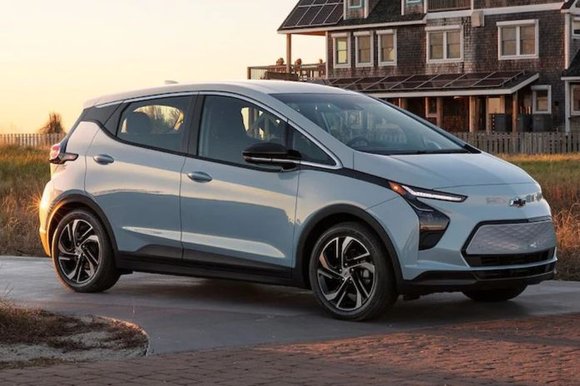 In the unlikely event that you can still find a new 2021 Bolt in stock, Chevy is offering significantly more savings of up to $12,900. The rebate can be combined with a $3,000 bonus on EVs equipped with DC Fast Charging and is stackable with a $3,750 loyalty discount for current Bolt lessees for $19,650 in savings.
With the changes, the all-electric Bolts have some of the biggest discounts on any vehicle. While shoppers may find themselves weighing whether or not it's worth waiting for a 2023 Bolt to arrive, others may find buying now to be a smarter move than before. Rebates are down across the industry amid an inventory shortage.
New Bolt Rebate Isn't For Everyone
While it's unusual to see a discount this big, there are some drawbacks. For example, the new Bolt incentive is Customer Cash, which is limited to buying rather than leasing. There isn't a comparable national lease cash incentive, which could make the Bolt significantly better to buy than lease at this moment in time.
While the Bolt remains one of the cheapest cars you can lease, the most affordable prices include the loyalty discount that not everyone is eligible for. Still, the fact that Chevy's advertised lease prices don't reflect state plug-in rebates could make a Bolt quite attractive, especially in EV-friendly states like California.
Unfortunately, those who bought a 2022 Bolt before the rebate increase could be left out in the cold. Rebates aren't retroactive, and a consumer who bought a new Bolt on June 7th will likely have no way of increasing their savings from the paltry $500 that they were able to get a day before the changes took effect.