GM's best discount programs may not be worth what you think when it comes to the restyled 2022 Chevy Bolt EV and all-new Bolt EUV. Due to a significant change in how the company has priced its newest electric cars, both GM Employee Pricing and Supplier Pricing won't be available in quite the same way as before.
Cars typically have a built-in margin between the manufacturer's invoice price and MSRP. However, Chevy actually eliminated that for the new Bolt hatchback and SUV by making both prices the same. According to bulletins sent to dealers, GM Employee Pricing and Supplier Pricing will actually be full MSRP as a result.
But that's not the whole story. Instead, GM will offer a set of cash incentives that vary depending on whether you're going to buy or lease. The biggest discount is worth $3,000 for employees purchasing, but this drops to $1,500 when leasing. The 2022 Bolt supplier discount is $1,500 for buying and $750 for leasing.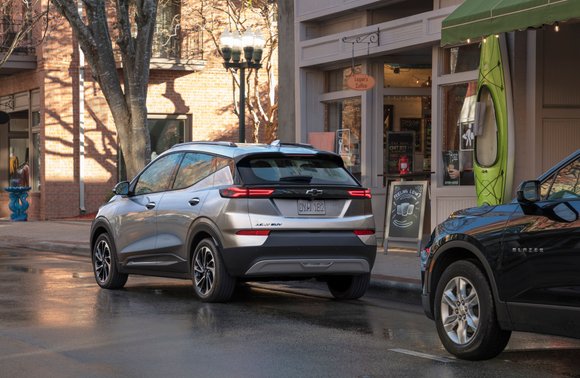 So are these deals any good? GM's Supplier Pricing calculation is normally based on the invoice price plus a $200 fee. In the case of a 2021 Bolt LT, that discount is worth $2,421. In contrast, the new employee deal on 2022 Bolts will be worth $3,000 when buying. That sounds simple, but there's an important difference.
2022 Bolts benefit from a $5,500 price cut in MSRP. However, the updated EV will launch with no rebates. For reference, 2021 Bolt deals feature a $9,000 rebate that you can boost to $12,000 by buying a car with DC Fast Charge. So while the latest Bolt may look cheaper on the surface, it will actually be more expensive.
One of the biggest benefits of GM Employee Pricing and Supplier Pricing is an upfront, haggle-free discount. However, now that the invoice and MSRP prices are identical, this could force consumers to rely exclusively on manufacturer incentives to get the best deal. Whether or not that's a good thing remains to be seen.
Fortunately, 2022 Bolt residual values are pretty good and the first leases will start at $269/month for the hatchback and $299 for the SUV. Unlike past incentives that favored consumers in coastal states, these lease prices don't vary by region and could give shoppers everywhere the chance to score the same deals.