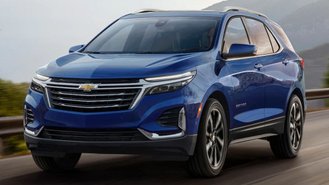 The 2022 Chevrolet Equinox LT is getting some great lease deals ahead of the Memorial Day holiday. This deal could include a zero-down Sign and Drive lease that equals a lot of savings if you're looking to lease your next Chevy Equinox. Here's what we know about the latest ways to save.
According to a dealer incentive bulletin, you could get a steal of a deal on the new 2022 Chevy Equinox in base LT trim. The lease rate is outstanding, equating to 0.72% for 24 months, and 2.11% for up to 39 months. If you're a qualifying customer, this means you can lease the 2022 Equinox starting at just $299 a month for up to 36 months with $0 due at signing.
The deal applies to new 2022 Chevy Equinox models leased by May 31. Lease payments are slightly higher on a 48-month loan, coming in at $306 a month. Lessee's must be well qualified. This lease deal includes 10,000 miles of driving allowance.
To be eligible for the Sign and Drive savings, you must be a current lessee of a 2017 or newer GM car, or a non-GM competitor. If you're not currently in a lease you may face higher charges, such as needing an amount due at signing or a slightly higher monthly payment.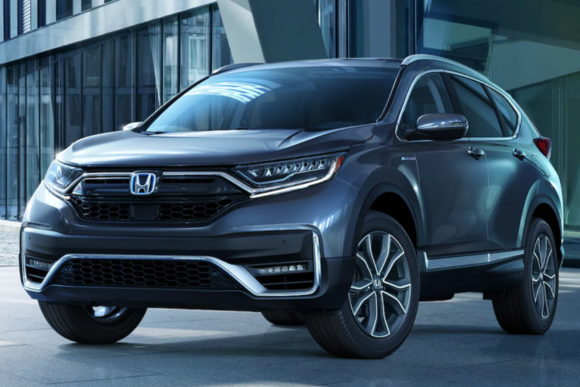 For comparison, this is a similar deal to what's being offered by one of Equinox's competitors, the Honda CR-V, but with a better lease rate.
The CR-V has a higher lease rate of 4.17%, but the payments equal out to the same $299 a month for 36 months. One significant difference is that the CR-V requires $3,399 at signing. The Honda retains a few percentage points more of its residual value than the Equinox at lease end. Since it depreciates more slowly it could be a good deal in the long run, especially if you're thinking of buying out your lease.
Memorial Day is usually the time of year we see summer deals really kick off. With rates on the rise and many automakers scaling back on deals we can't help but wonder what kind of sales we'll see over and above the Sign and Drive deal being offered by General Motors on select lease models this month.
GM is also one of the manufacturers holding on to some excellent APR specials for buyers, despite rising rates. If leasing isn't in your sights right now, you can opt to purchase a new 2022 Chevy Equinox for 0% APR for up to 60 months if you qualify.
Pictured: 2022 Chevrolet Equinox (Top), 2022 Honda CR-V (Middle)