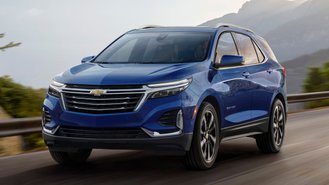 Chevy's starting price for the 2022 Equinox crossover will increase by $2,000. Based on a dealer order guide, the change can be attributed to the fact that the entry-level L trim has apparently been discontinued. Fortunately, the price increase for the SUV's delayed launch may not actually impact buyers in the way you'd think.
For 2022, the cheapest version of the Equinox will be the LS trim with an MSRP of $26,995 including a $1,195 destination charge. That's $2,000 more than the $24,995 price of the 2021 Equinox L. However, a closer look reveals that the cost of the LS will actually be $600 less than the previous year's MSRP of $27,595.
In fact, all versions of Equinox will be getting a price cut, with the popular LT trim down $700 to a starting price of $28,095 (from $28,795) and the range-topping Equinox Premier down $500 to $32,195 (from $32,695). As before, all-wheel remains a $1,600 upgrade. So is the loss of the Equinox L really that big of a deal?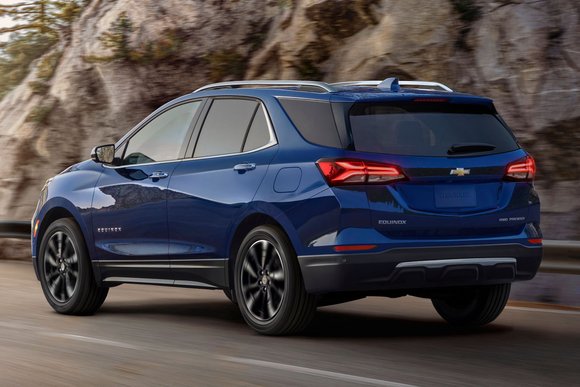 Maybe not. Back in 2015, GM introduced a slew of base models in a bid to undercut competitors. While it certainly succeeded on paper, one of the drawbacks has been that the Equinox L is totally excluded from incentives. As a result, low-margin vehicles like these have mainly been used for advertising purposes.
This has made upgrading a smart choice for buyers. For example, the 2021 Equinox L starts at just $24,995 but isn't eligible for a "percentage off" deal introduced in April. That means you could potentially buy an Equinox LS, score over $3,500 off MSRP, and end up spending almost $1,000 less than the price of the L model.
If you're shopping based on price, the Equinox's higher starting price could be a deterrent. However, incentives on this model continue to outpace competitors. In the case of a Honda CR-V, you'll find no rebates whatsoever. Having said that, the outlook for bargain hunters is looking increasingly bleak ahead of Memorial Day.
Over half a dozen brands have raised rates or eliminated discounts. Even Chevy nixed 0% financing across its lineup. In a move we've never seen before, GM even canceled Supplier Pricing for scores of students, educators, and members of the military. This could make finding the best deal even more challenging.