The rumored Ford Bronco Heritage Edition appears to be real and coming for 2022, according to a residual value guide sent to dealers. However, our analysis finds that the Heritage Edition will actually have some of the popular SUV's lowest residual values and could end up being one of the worst Broncos you can lease.
Based on what we can see so far, the Bronco Heritage Edition will offer both 2- and 4-door configurations for 2022. In addition to a base Bronco Heritage, the company is planning to offer a higher-end style called the Heritage Limited. Each style will come with Ford's advanced automatic 4x4 engagement system.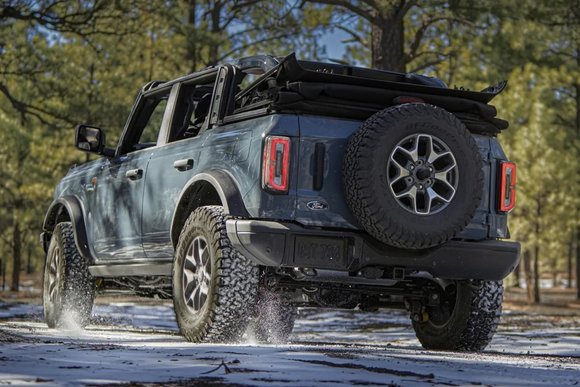 Sadly, residual values for these new SUVs are particularly bad. For example, both 2-door and 4-door versions of the so-called Heritage Advanced and Heritage Limited Advanced have a 36-month residual value of 54% based on 15,000 miles a year, though choosing 10,500 miles per year can help boost these by 3%.
At 54%, the residual value of the Bronco Heritage is considerably worse than the cheapest 2022 Bronco. The 4-door Bronco Base has the model's highest residual value of 71%. While factors like the money factor and lease cash can affect your cost, lower residuals almost always translate to leases that are expensive.
So should you avoid buying a Bronco Heritage Edition? It's too early to say since Ford hasn't even released official Heritage specs and features. Having said that, last year's Bronco First Edition leases cost upwards of $1,000/month — more than a Land Rover — due to a combination of a low residual and a high lease rate.
Most recently, the company teased the Bronco Everglades with a factory snorkel. Unfortunately, production delays have compelled Ford to compensate buyers with incentives like complimentary merchandise and free bourbon. Given the anticipation surrounding the Bronco, we doubt a lower residual will deter shoppers.
2021 Ford Bronco pictured