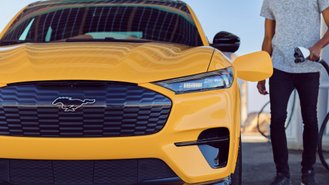 The newest version of the Ford Mustang Mach-E is already being discounted by up to $2,500. According to incentive bulletins sent to dealers, the all-electric SUV offers a sizeable rebate in many parts of the country. However, a closer look finds some important catches worth knowing about to this early Mach-E deal.
Earlier this month, the 2022 Mach-E debuted with as much as a $2,500 discount. Unlike a rebate, the incentive in question is called Ford Options Bonus Cash and is only available when financing through Ford Credit. To be more specific, the deal is limited to a lease-like balloon financing choice called Ford Options Plan.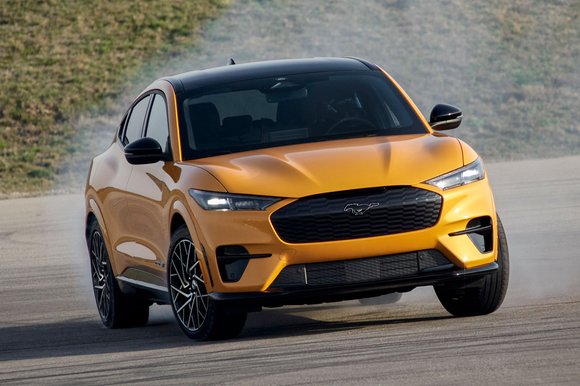 What's most striking is that all versions of the 2022 Mach-E are eligible, including the high-performance GT. That could be somewhat surprising considering the fact that the Mach-E has a 20-week minimum wait and a 28-week wait on GTs. Interestingly, Ford happens to be offering the exact same deal on the 2021 Mach-E.
But before you get too excited, there's another catch. Ford is limiting the $2,500 to those in California and over half a dozen EV-friendly states. The list includes places like Los Angeles, San Francisco, Seattle, Phoenix, Denver, Boston, New York, and others. Elsewhere, the incentive is worth less than half that at just $1,000.
As we reported earlier this month, the 2022 Mach-E has the same base price as the previous year but already features many of the same incentives including a 0% APR deal. Although Ford is offering compensation to buyers with delayed orders, one key drawback continues to be the lack of a federal tax credit when leasing.