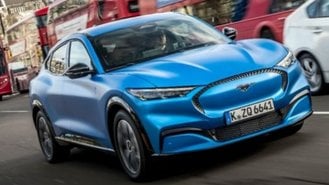 Ford's lease incentives for the 2022 Mustang Mach-E continue to withhold a major tax credit from consumers. Based on dealer incentive bulletins, a closer look finds that those planning to lease a Mach-E for the coming year may continue to be at a significant disadvantage when comparing prices with other EVs.
Plug-in vehicle manufacturers typically pass along the value of a federal EV tax credit to consumers in the form of "lease cash." For example, Volvo's lease price for the XC40 Recharge EV includes a $7,500 lease bonus reflecting the full value of the tax credit. However, there is no such bonus when leasing a Mach-E.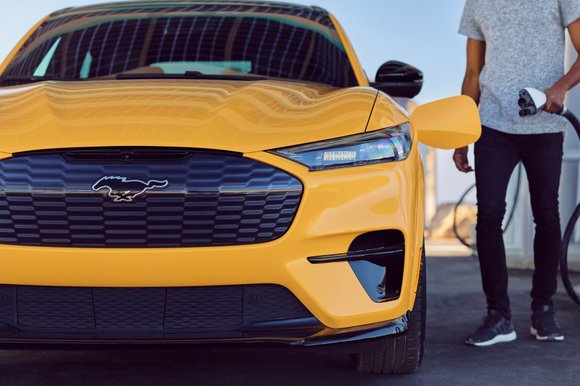 That's not to say Mach-E buyers can't take advantage of the tax credit. The drawback comes from the fact that the incentive goes to the leasing company. In this case, it's a captive financing company called Ford Credit. As we reported earlier this year, this is one of the biggest disadvantages of leasing the Mach-E.
So why is Ford keeping the tax credit for itself? According to Ford Credit, this gives consumers more control. However, that really only applies to those planning to buy or choose a lease-like alternative called Ford Options Plan. And that's assuming buyers are even eligible for the full amount based on their tax liability.
For its second year on the market, the Mach-E offers the same base price and many of the same incentives. Unfortunately, the Mach-E now has a 20-week minimum wait, with as long as a 28-week wait on higher-performance GT models. As a result, eager shoppers may find Mach-Es a rare commodity into 2022.