The newest luxury car from Genesis has a hidden discount that you may not see advertised. According to a bulletin sent to dealers, all versions of the redesigned 2022 G70 sedan offer a $1,000 discount. However, there's a built-in catch that could limit the appeal of this early cash incentive.
As of last Friday, Genesis is offering a $1,000 Retailer Choice Bonus Cash incentive on the new G70. Unlike a traditional rebate, this is more akin to dealer cash that's tied to promotional APR through Genesis Finance. In this case, it can be combined with 2.9% APR for up to 60 months.
That may not sound like much, but it's the first cash incentive for buying the new G70. Unfortunately, unlike 0% APR deals, dealers can choose how to advertise the offer. In fact, Genesis is allowing dealers to mark-up that rate by up to 1%. Consider shopping around for the best results.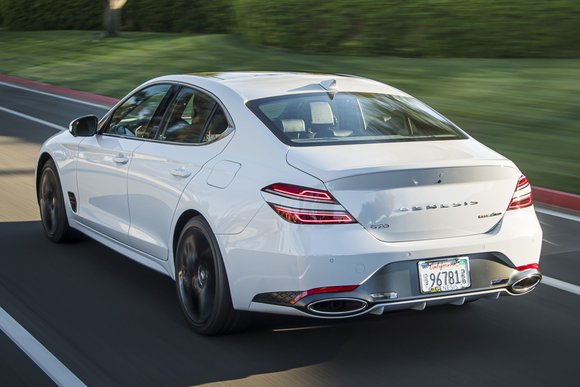 Interestingly, a closer look finds that Genesis simultaneously boosted its best discount on the outgoing 2021 G70 to $4,000, the most we've ever seen and arguably one of the best 4th of July car deals. Compared to the latest version, that's a fourfold advantage in potential savings.
Even though the new G70 starts at $38,570, the first leases are surprisingly expensive. That's because Genesis is advertising deals for the loaded 3.3T configuration rather than the base model, resulting in a roughly $180/month premium over the cheapest lease on the 2021 model.
Current Genesis incentives end on July 6, 2021. Stay tuned for our special 4th of July deal coverage for possible changes. CarsDirect's team of experts also provides a monthly overview of deals for buying & leasing every major Genesis model based on the latest incentives.