The 11th-generation Honda Civic has launched with a $199/month lease deal that could be worth a look at as we approach this year's 4th of July holiday. Here's an inside look at whether the redesigned Civic is a good car to lease.
According to a leasing bulletin sent to dealers yesterday, the 2022 Civic LX Sedan starts at $199 for 36 months with $2,999 due at signing. That's based on 10,000 miles per year of driving and an MSRP of $22,695 with destination.
With an effective cost of $282/month, we consider this a relatively expensive lease. Here in Southern California, that's $42/month more expensive than a Hyundai Elantra SE ($240) and $30 more than the outgoing 2021 Civic LX ($252).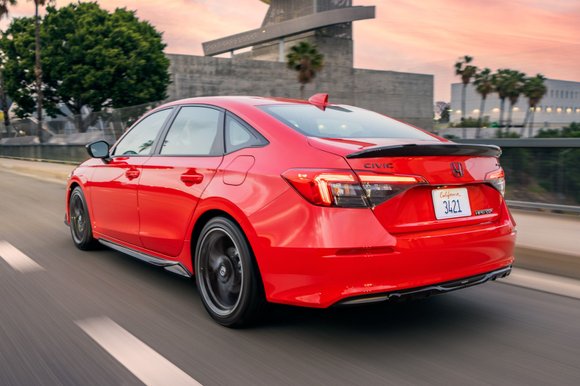 That said, we think the cheapest 2022 Civic lease may not actually be the best deal. That's because the payment on the mid-tier Civic Sedan Sport (MSRP $24,095) is just $10 higher even though its sticker price is $1,400 more expensive.
While the underlying lease rate on all 2022 Civics equates to 3.6% APR (based on a money factor of 0.00150), the Sport trim has a higher residual value than the LX (69% vs. 67%). Higher residuals typically translate to better lease deals.
The Sport trim also happens to have a lower amount due at signing of $2,799 (vs. $2,999 on the LX). As a result, its effective cost comes out to $287. That's $5 more than the LX and could represent a sweet spot for getting the best deal.
CarsDirect provides monthly coverage of the best Honda Civic deals for buying & leasing. You can even sign up for email alerts to get notified when lease prices go up or down. Stay tuned for potential updates to our 4th of July deal coverage.
Current Honda offers are set to end on July 6, 2021.