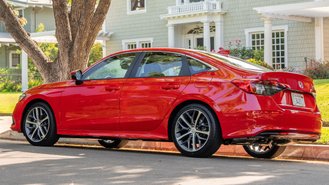 While good residual values aren't surprising for Honda, the redesigned 2022 Civic sedan may offer a surprisingly good value. With residual values as high as 75%, the all-new car may prove to be a particularly good car to lease.
According to Honda's latest residual value guide, the Civic with the highest residual value is the 2022 Civic Sport at 75%. That's based on a 24-month lease with 10,000 miles per year of driving and is 2% higher than both the LX and EX.
Choosing a 36-month lease brings that down to 69% for the Sport trim and 67% for the LX and EX. Interestingly, the Civic with the "worst" residual value is the range-topping Touring at 65%. The first Civic leases start at just $199/month.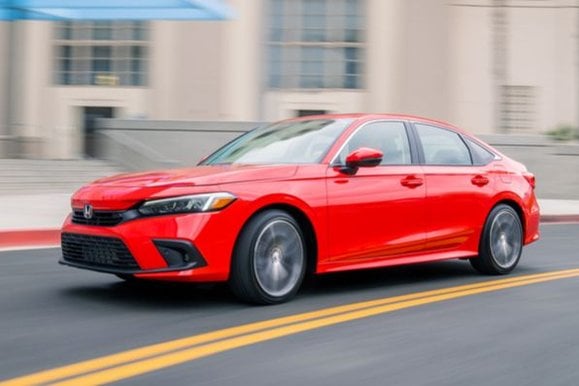 To put this into perspective, Toyota's advertised lease on the 2021 Corolla L is based on a 36-month residual value of 60% here in Southern California. Compared to a 2021 Civic, the newest LX model has a 6% advantage (67% vs. 61).
Actual lease costs can be affected by factors like the selling price, lease rate (money factor), and incentives. For example, even though the Kia Forte LXS has a 58% residual, it has $1,930 in lease cash and a lower lease rate than the Civic.
In fact, the Forte ranks as one of this month's cheapest cars you can lease. Since the 2022 Civic is a brand-new model with no cash incentives, the first buyers may end up paying a premium in a market already beset by higher prices.
CarsDirect provides monthly coverage of the best Honda Civic incentives for buying & leasing. You can also sign-up for email alerts to find out when prices go up or down. We can even tell you about hidden discounts like dealer cash.
Current Honda offers will end on July 6, 2021.