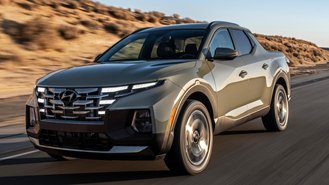 Hyundai's first pickup could be more affordable than you think, according to an incentive bulletin sent today to dealers. That's because the all-new Santa Cruz truck will debut with a lease deal starting at just $269/month. Here's a quick look at what the Santa Cruz costs to lease and how it compares with other vehicles.
To start, the 2022 Santa Cruz SE is listed at $269 for 36 months with $3,539 due at signing based on an MSRP of $25,175 with destination and 10,000 miles per year. Based on our analysis, this nationally available lease has an effective cost of $367/month and is far cheaper than a 2021 Honda Ridgeline.
For reference, Honda's lease on the midsized AWD Ridgeline Sport (MSRP $37,715) is $339 with $3,099 at signing or $425/month, $58 more than the Santa Cruz. However, just because it's cheaper doesn't make the Santa Cruz a better deal. That's because the Honda's MSRP is over $12,500 higher than the Hyundai.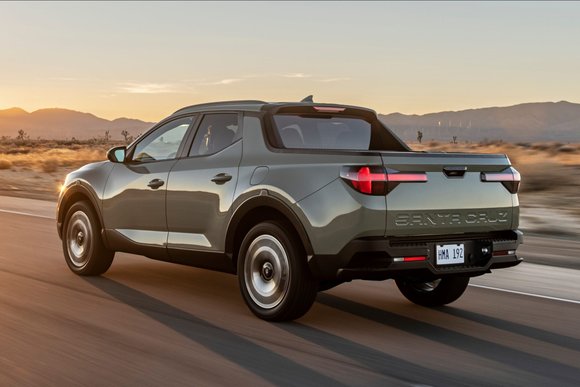 For the money, we actually consider the Santa Cruz to be an expensive vehicle to lease. After all, GMC's featured lease on the Canyon Elevation is based on an MSRP of $33,395 and has an effective cost of $329, making it one of the cheapest trucks you can lease. Having said that, the Santa Cruz is quite different as a compact truck.
We think the Santa Cruz could be a compelling alternative for SUV shoppers looking for something different. For example, the featured deal on the 2022 Santa Fe SE has an effective cost of $399. That makes the Santa Cruz $30 less expensive. It also manages to be just $11 more than an AWD Honda CR-V LX ($356)
While the residual value for the Santa Cruz isn't bad, what's holding it back is a lack of cash incentives and a lease rate of 0.00196 (equivalent to 4.7% APR). This could change, but we think it's unlikely anytime soon because of the current state of new car prices and the fact that the Santa Cruz is a completely new model.
Current Hyundai offers end on August 2.