A new plug-in hybrid version of the Hyundai Tucson will undercut the Toyota RAV4 Prime, our analysis finds. Based on Hyundai's latest order guide, Tucson PHEV pricing will be nearly $3,600 cheaper than its rival plug-in crossover SUV. However, a closer look finds that the Tucson's advantage may not be as good as it seems.
To start, 2022 Tucson PHEV pricing will start at $35,975 including a destination fee of $1,225. That'll get you the SEL trim, although the better-equipped Limited will come in at $43,775. At the entry level, that will make the Tucson PHEV $3,590 cheaper to buy than the 2021 RAV4 Prime, which has a base MSRP of $39,565.
In terms of specs, the Tucson plug-in has an EPA rating of 80 MPGe and is capable of 33 miles of range on electric power. The RAV4 Prime is rated at 94 MPGe and can travel 42 miles. Together with its gas engine, the Prime can drive up to 600 miles, significantly more than the 420-mile combined rating for the Tucson.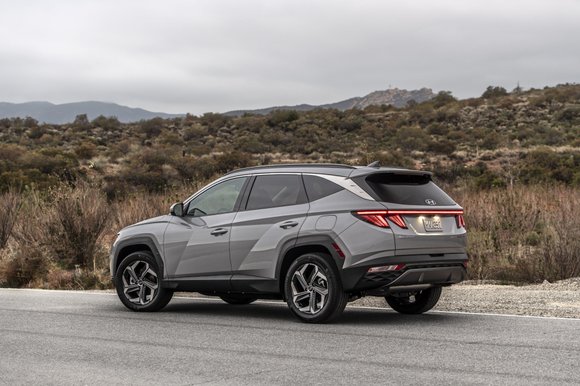 So is the Tucson really a better deal? That depends. If you're planning to take advantage of the federal EV tax credit, the RAV4 Prime offers up to $7,500 in savings. In contrast, Hyundai claims the Tucson Plug-In offers just $6,587. That's $913 less than the Toyota, narrowing the gap in potential cost to as little as $2,677.
Still, those eligible for the full tax credit may be able to score a Tucson Plug-In for as little as $29,388. That's actually cheaper than a mid-spec SEL Tucson Hybrid (MSRP $32,875). If you're looking to get the most for your money, this appears to be another example of a plug-in being a better value than its hybrid counterpart.
Earlier this month, we learned that the Kia Sorento Plug-In Hybrid is only slightly pricier than a similarly-equipped Sorento Hybrid. Having said that, those looking to get the best deal should be aware that the tax credit isn't a rebate and that your ability to take advantage of it may not be guaranteed, particularly when leasing.