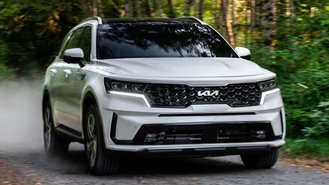 The 2022 Kia Sorento PHEV will cost $5,000 more than a similarly-equipped gas model, according to data based on the brand's latest order guide. With the advantage of a federal tax credit and state rebates, our analysis finds that the brand's newest plug-in hybrid could end up being cheaper than the gas model.
With an MSRP of $46,165 after a $1,175 destination charge, the all-wheel-drive Sorento SX Plug-In Hybrid isn't cheap. However, a closer look finds that its sticker price is just $5,000 more than the gas-powered version of the 2022 Sorento SX when equipped with all-wheel drive. The Sorento has an MSRP of $41,165.
For an extra $5,000 and a range of 32 miles, the Sorento PHEV could sound quite compelling. However, Kia says the vehicle is eligible for a $6,587 federal EV tax credit. Here in California, it also qualifies for a $1,317 Clean Fuel Reward, and we expect it to also qualify for a $2,000 Clean Vehicle Rebate (CVRP).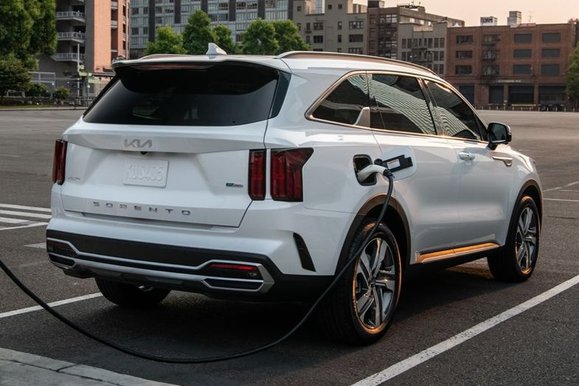 With $9,904 in potential savings, the effective cost of a Sorento Plug-In could be as low as $36,261. That's less than the cheapest all-wheel-drive Sorento Hybrid, which has an MSRP of $36,965 in the case of the S trim. If you qualify for every available offer, we think the Sorento PHEV could be well worth the money.
Having said that, not every state offers the same incentives. It's also worth noting that Hyundai now offers a plug-in version of the Santa Fe that starts at just $40,575 before incentives. Given that there can be significant differences in packaging, we suggest shoppers compare specs for these vehicles carefully.
For now, the Sorento PHEV could be an appealing choice for those looking to spend less money at the pump and who aren't interested in a 100% electric vehicle. Kia is set to introduce a bold new model called the EV6 later this year with a range of up to 316 miles on a single charge as part of its electrification strategy.