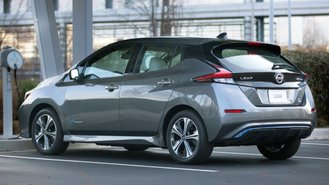 Update on 9/07/21: We've learned that Nissan has taken the $89/month LEAF lease off of its website here in California. You can still lease the 2022 LEAF, but the price may be higher. Selection may also be extremely limited due to a chip shortage.
Update on 8/08/21: A reader kindly pointed out that the California Clean Vehicle Rebate (CVRP) has a minimum requirement of 30 months on leases. While the 2022 LEAF does qualify for the incentive, it is ineligible when taking advantage of this 24-month deal.
Nissan has unveiled what may be the cheapest lease we've ever seen on an electric car. According to the manufacturer's website, the 2022 LEAF EV will arrive at dealers boasting an introductory lease deal starting at just $89/month. Here's a closer look at what's involved and whether or not there's a catch.
To start, the 2022 Nissan LEAF S is listed at $89 for 24 months with $1,449 due at signing. That's based on an MSRP of $28,350 including destination and an allowance of 10,000 miles per year. The deal has an effective monthly cost of approximately $149/month before factoring in applicable taxes & fees.
At that price, the LEAF actually manages to be cheaper than a $107 lease deal we uncovered on the Chevy Bolt EV back in March. It's also cheaper than the 2021 LEAF ($199 for 36 months with $1,149 at signing, or $231/month). We think we've found the reasons why the 2022 LEAF is such a good deal.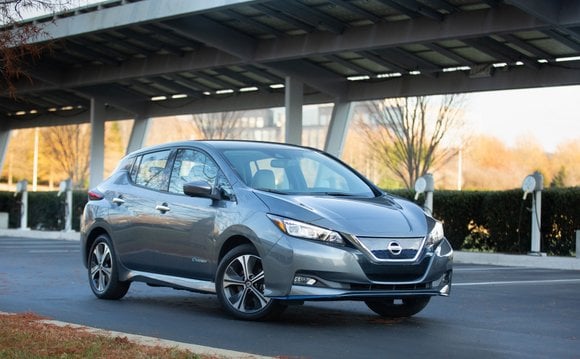 First, the MSRP of the 2022 LEAF features a nearly $4,300 price cut versus the previous year. The manufacturer's lease also includes a $3,125 incentive. Perhaps most importantly, Nissan's 24-month residual values are generally much higher than those of a 36-month lease and may also explain the cheaper price.
In contrast, crazy deals on the Chevy Bolt have involved discounts that not everyone is eligible for. For example, the best deals have involved a combination of incentives for those in San Francisco who are Costco members and coming from a competitive lease. The LEAF doesn't have the same kinds of limitations.
A downside is that Nissan's lease is based on a LEAF S with the standard 40 kWh battery good for 149 miles. If you want the optional 62 kWh model, you'll have to step up to the more expensive PLUS version which offers up to 226 miles of range. Fortunately, all styles are eligible for the same manufacturer discount.
Having said that, another potential drawback is that the $89 deal is a regional offer listed in a number of places like Los Angeles, Maryland, New York, Houston, and San Francisco. In other parts of the country like Atlanta, Chicago, and Wisconsin, Nissan's advertised payment is $149 with the same amount due at signing.
Even at $149/month, we consider this a spectacular deal on an EV. Your actual price could be lower since Nissan's numbers don't include state plug-in rebates like the $1,500 Clean Fuel Reward. As a result, this could be the cheapest lease in America.
Editor's Note on 8/03/21: We've added a screenshot of Nissan's offer below. Other images in this article are of the 2021 LEAF.
Top Nissan Lease Deals & Rebates