Nissan is offering a highly unusual lease option with the 2022 LEAF. According to a bulletin sent to dealers yesterday, the flagship electric car now offers shoppers a 1-year lease option.
Typically, manufacturer lease incentives have a minimum lease term of 24 months. While NMAC does offer leases up to 60 months in length, the LEAF is its only model with a 12-month special.
The 1-year lease on the LEAF S can get shoppers access to a remarkably high residual value of 83%. Just for comparison, choosing a 36-month lease contract causes that to tumble to just 51%.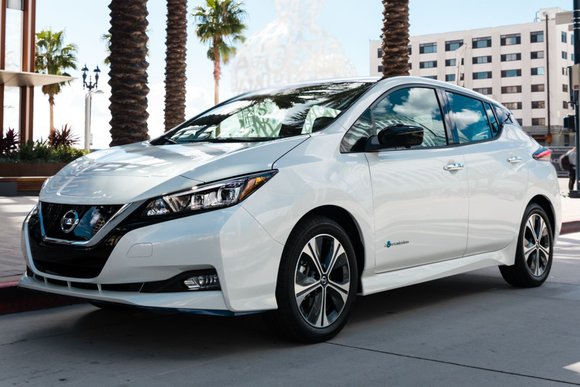 That said, there are some downsides. First, the figures are based on 15,000 miles per year and NMAC says the 1-year deal isn't eligible for what it calls low and extra-low mileage options.
Nissan's interest rate, or money factor, is also considerably higher with a 1-year lease. The 2022 LEAF has a rate of 0.00128, or 3%. 36-month leases offer 0.00003, equivalent to 0%.
If you're looking for maximum flexibility, this could be appealing. Unfortunately, we don't know just how much a 1-year LEAF lease will cost. Clearly, there are some potential tradeoffs.
The 2022 LEAF benefits from a price cut of almost $4,300 compared to last year. The brand is already listing an ultra-cheap $89/month lease based on 24 months in some parts of the U.S.