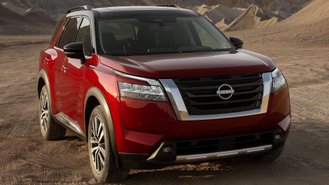 If you've been anxiously awaiting the arrival of the 2022 Pathfinder but your current lease is ending soon, Nissan has a solution. According to a bulletin sent to dealers yesterday, current NMAC lessees may qualify for a lease extension until the redesigned SUV begins arriving at dealers this summer.
To qualify, your current Nissan lease will have to be within 90 days of its maturity date. While a number of brands offer early turn-in and pull-ahead programs to help get customers into new cars faster, the program in question provides a way to bridge the gap until the all-new Pathfinder hits dealer lots.
NMAC, which recently underwent a name change to Nissan Motor Acceptance Company LLC, says customers should call 866-414-7188 for more information. Programs like this often precede highly anticipated upcoming models. For example, Ford began offering lease extensions to Mach-E buyers last fall.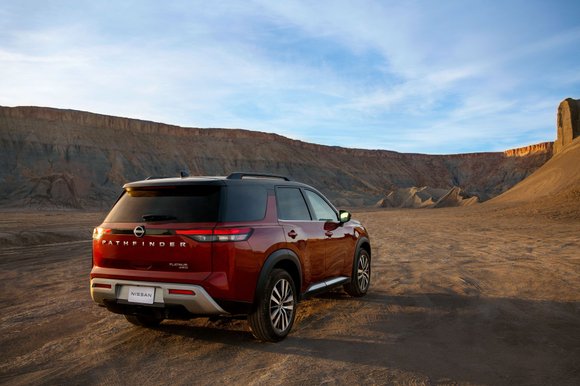 But is the new Pathfinder worth the wait? To start, it will be the first Pathfinder redesign since 2013 and will get a decidedly more upscale look akin to the popular Rogue. Along with the latest safety technology, a new 9-speed automatic transmission will replace Nissan's often-criticized CVT.
While Nissan is skipping the 2021 model year Pathfinder, those looking for a deal should be aware that 2020 Pathfinder prices are being discounted with up to $5,000 in dealer cash. This may be a better alternative to the deal Nissan is actually advertising: 0.9% financing for 60 months.
We recently ranked Nissan among the
best brands for buyers with bad credit
because of
its partnerships with subprime lenders
. That said, recent changes in how Nissan pays its dealers may incentivize some to
encourage well-qualified buyers to take out larger and longer auto loans.