The redesigned 2022 Subaru BRZ may be a bargain on paper, but leasing one could cost more money than a WRX. Based on our analysis of a recent dealer leasing bulletin and residual value guide, the WRX can end up being a better deal because of a small but important difference in lease rates.
To start, the 2022 BRZ Premium with manual transmission is listed at $379 for 36 months with $1,379 due at signing here in California. That's based on 10,000 miles per year and has an effective cost of $417/month. The manual-equipped WRX starts at $325 with $1,965 at signing, or $380/month.
That makes the WRX $37/month cheaper to lease despite being a bigger and more powerful car. Rather than having some sort of discount to bring down its price, a closer look finds that the 2021 WRX happens to benefit from a slight edge when it comes to Subaru's underlying leasing rates.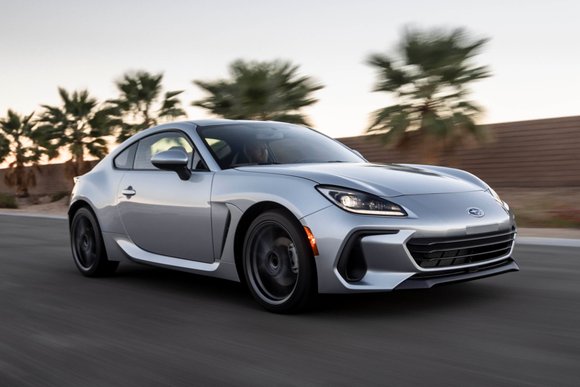 The 2022 BRZ has a 36-month residual value of 58% with a money factor of 0.00115. That translates to an interest rate of 2.8% APR. Interestingly, the cheapest 2021 WRX sedan manages to have the exact same residual value but does have a slightly lower money factor of 0.00100, or 2.4%.
Digging a bit more deeply, higher-trim WRX models like the Limited have a money factor as low as a 0.00085, or 2% APR. Having said that, the two cars do have comparable MSRPs, and the WRX is slated to get its own 2022 redesign early next year and could become more expensive.
If you're planning to buy rather than lease, the 2022 BRZ does benefit from an APR incentive featuring 2.49% APR for 72 months. Although the 2022 Toyota 86 already has a rebate deal, our analysis finds that the BRZ may end up being a better value when comparing estimated payments.