The latest version of Toyota's entry-level sports car already has a rebate. According to a bulletin sent to dealers today, the redesigned Toyota GR86 offers shoppers up to a $500 cash incentive. However, our analysis finds that you may get more for your money by opting for the car's identical twin, the all-new Subaru BRZ.
Here in Southern California, every version of the 2022 Toyota 86 offers $500 in TFS APR Cash. This is essentially a bonus for financing through Toyota Financial Services. If you've arranged outside financing or are looking to lease, there are no incentives to speak of. As a result, this discount may not be particularly helpful.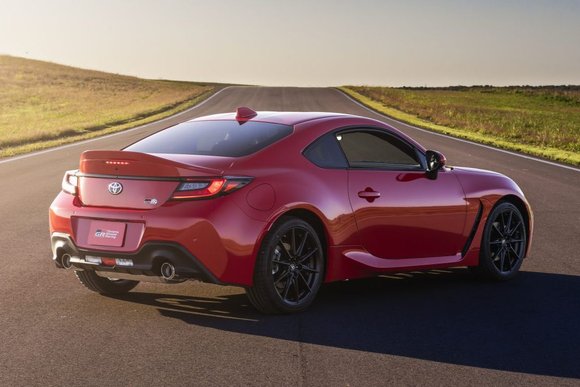 While the all-new Toyota 86 is a bargain with an MSRP under $30,000, the 2022 Subaru BRZ may be a better deal. That's because Subaru is offering 2.49% APR for 72 months. At that rate, a $35,000 BRZ would cost roughly $37,716. With a $500 rebate and estimated rate of 5%, a $35,000 Toyota 86 would cost $40,005.
Given that these cars are similar but also quite different, we recommend test-driving both to get a feel for the pros & cons. Having said that, Toyota and Subaru remain some of the most-affected car brands right now amid a major inventory shortage. As a result, making an informed decision may be harder than you think.
Current Toyota offers end on November 30th and can vary by region.