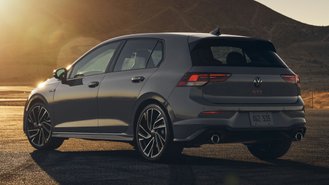 The redesigned Volkswagen GTI has some of the brand's highest residual values, according to a bulletin sent today to dealers. However, a closer look finds that there are some built-in limitations that will undoubtedly affect your ability to get a lease deal this month on the highly-anticipated 8th-generation hot hatch.
The 2022 GTI has a 36-month residual value of 58% based on a 15,000-mile-per-year lease. That's the highest residual of any 2022 Volkswagen on the market today. However, the lease residual for the Mk8 GTI isn't actually much better than that of other VW models like the Atlas (57%) and Tiguan (56%) crossovers.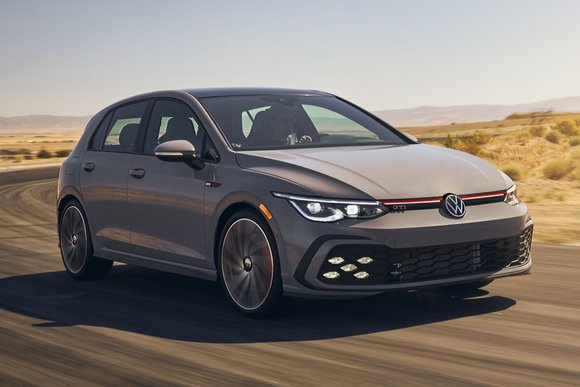 Higher residuals typically mean better leases. Having said that, we anticipate 2022 GTI lease prices will be quite expensive. That's because VW isn't offering promotional lease rates (money factor) and doesn't have any manufacturer lease cash. The GTI is also excluded from a year-end $0-down lease incentive.
Buying instead of leasing a 2022 GTI probably won't offer an advantage since there are no financing deals. That's actually the case with every 2022 Volkswagen with the exception of the Passat. Although 2021 GTIs are technically eligible for 0% APR, it's limited to 36 months and the car has basically already sold out.
VW dealers have been hit hard by an inventory shortage, and cars like the GTI generally aren't as easy to find as SUVs even under normal conditions. As a result, those looking to buy a Mk8 may have their work cut out for them. In some cases, placing a deposit to get a reservation may be the best way to get ahold of one.