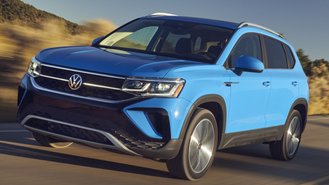 VW's cheapest SUV model may not be the best deal. In fact, our analysis finds that lease prices for the all-new 2022 Taos can be identical to those of the larger Tiguan crossover. Despite launching with up to $700 in incentives, shoppers looking for a lease deal ahead of July Fourth may find the Tiguan to be a free upgrade.
Here in California, the 2022 Taos S is listed at $229 for 36 months with $2,999 due at signing. That's based on an MSRP of $22,995 excluding destination with 10,000 miles of driving per year and has an effective cost of $312/month. That's the same price that VW is advertising on the Tiguan S, which has a retail price of $25,245.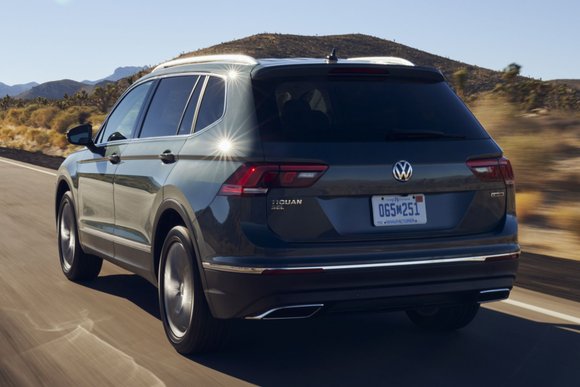 If you're shopping based on price, the Tiguan is a way better deal. Even though its MSRP starts $2,250 higher on paper, the Tiguan happens to benefit from a lease rate that's essentially equivalent to 0% APR. In addition, it offers up to $1,050 in manufacturer lease cash. In contrast, the Taos comes in at 2% with no cash.
Compared to the Taos, the Tiguan has more power (184 hp vs. 158) but does suffer from worse fuel economy (25 mpg vs. 31 overall). Tiguans seat up to 7 (vs. 5 in the Taos), but the third row can be cramped. Apart from that, our review of the Tiguan found that the model offers a spacious interior with good cargo space.
Automakers typically offer some degree of separation when it comes to lease prices. In this case, we can't tell if it's some sort of marketing mistake or simply a tool to make way for the refreshed 2022 Tiguan. When it arrives in the third quarter of this year, it'll offer a modest facelift with a somewhat more upscale look & feel.
Good deals are harder to find amid an inventory shortage, but we found some alternatives in our database of over 250 leases in June. For an extra $6, the nearly $28,000 Subaru Outback 2.5i ($318) may be a better value for the money. For an extra $3, the over-$26,000 Mazda CX-5 Sport ($315) is also a solid upgrade.
Current VW offers end on June 30, 2021.