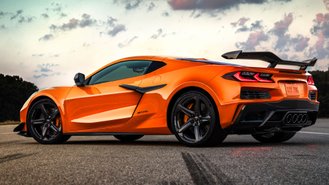 The upcoming Z06 Corvette may promise blazing performance, but getting your hands on one may involve a significant wait leading up to the 670-horsepower car's arrival next summer. We're already seeing dealers start to set expectations on reservation systems, wait times, and ways to buy a Z06 at MSRP with no markup.
Even though the 2023 Corvette Z06 was revealed earlier this week, not every dealer has actually started taking reservations. For example, according to an email from Atlantic City dealer Ciocca Corvette, it won't begin taking reservations until November 2nd at precisely 12pm Eastern Time. Others have already started.
In what could be the most extreme case we've seen so far, a dealer in Maryland is allegedly claiming to have received 1,087 reservations for the Z06 by way of a refundable $1,000 deposit. The report, published by Jalopnik yesterday, points to a possible wait time of up to 4 years for the first-ever Z06 C8 coupe.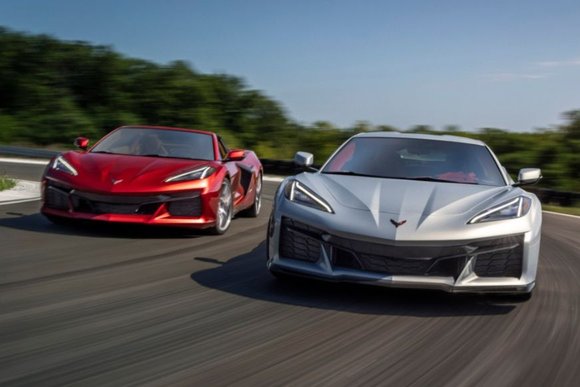 When the C8 first launched, shoppers crowd-sourced pricing info to avoid dealer markups. With a highly anticipated car like the Z06, that certainly remains a possibility. In an email sent to customers this past Tuesday, Ciocca Corvette promised to offer the 2023 Z06 at MSRP for those on their reservation list.
But how easy will it be exactly to "get on the list"? That remains to be seen. Ciocca also told customers that, due to the high level of anticipated website traffic, it doesn't expect to confirm reservation numbers until November 8th. That could leave buyers in limbo as they await news on whether they were successful.
In a move that may sound surprising, the dealer also asked customers not to call, writing "we ask that you do not call the showroom with any questions" and to use email instead. With a car like the Z06, it could very well be possible that phones will be ringing off the hook as shoppers scramble for their chance to buy one.
2023 Z06 pictured