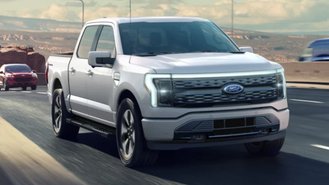 The latest version of the F-150 Lightning is excluded from promotional financing incentives. According to a bulletin sent to dealers last week, 2023 F-150 Lightning EVs are excluded from interest rate deals when taking advantage of a lease-like buying program called Ford Options Plan. Here's what that means.
Unlike most Ford models, the F-150 Lightning offers a special buying program involving balloon financing called Ford Options Plan. Based on the brand's latest incentive bulletin, the 2023 F-150 Lightning will continue to offer this option. However, don't expect to get any sort of 2023 F-150 Lightning rate deal.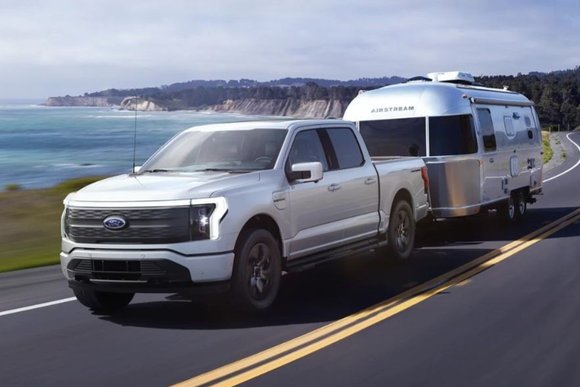 Options Plan rates in effect through October 3rd show 2023 F-150 Lightning trucks are only eligible for standard rates. These are non-promotional interest rates factored into F-150 Lightning Options Plan pricing. Meanwhile, the 2022 Ford Mach-E has national Options Plan rates as low as 3.9% APR for up to 48 months.
To be fair, this shouldn't be all that surprising. After all, 2022 F-150 Lightnings were limited to standard rates, too, and Ford Options Plan can still be a good deal. That's because Ford Credit keeps the $7,500 tax credit on its EV leases while Options Plan enables consumers to actually claim the tax credit themselves.
Even if there were F-150 Lightning financing deals, there are other obstacles. For example, 2023 F-150s now offer a rate-lock incentive deal for up to 180 days. However, the F-150 Lightning is currently excluded from the program. As a result, buyers may be subject to additional interest rate hikes later this year.
With demand outstripping production, reports suggest the F-150 Lightning could be sold out for years. While Ford has implemented penalties for resellers and introduced a no-resale policy, the model remains a hot commodity after the F-150 Lightning sold out in April, and we expect markups to continue.
Explore F-150 Lightning Prices & Deals
2022 F-150 Lightning pictured