The refreshed 2023 Ford Escape may be an awful vehicle to lease. Based on Ford's online payment estimator, our analysis found that the base-model Escape is a particularly bad deal. In most cases, SUV shoppers may find pricier Escape trims significantly better to lease if you're looking to get the most for your money.
At the entry level, the 2023 Escape is listed at $408 for 48 months with $3,308 due at signing. That's based on an allowance of 10,500 miles per year and an MSRP of $28,995 including destination. The effective cost of this lease is $477 per month before taxes & fees. However, there may be a better deal for shoppers.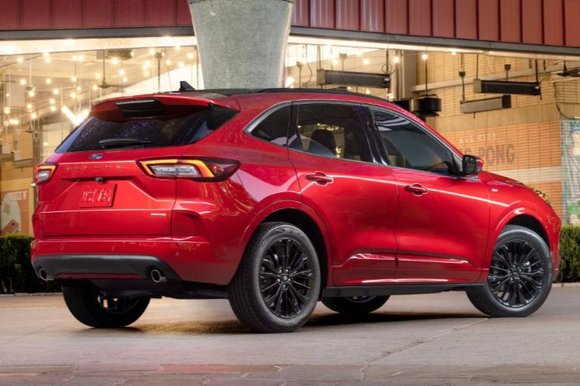 If you upgrade to the Escape Active, you could end up spending the same amount of money to lease a nicer SUV. It has an MSRP of $30,340 — $1,345 more than the base trim — but is listed at $405 with $3,439 at signing. That comes out to $477 a month and is the exact same effective cost as the base model Escape.
So why is the base Escape so bad to lease? According to Ford's residual value guide, the cheapest Escape has a 48-month residual value of just 42%. In contrast, the Escape Active comes in at 46%. Having said that, neither of these leases is particularly good given what you can potentially get when leasing a competitor.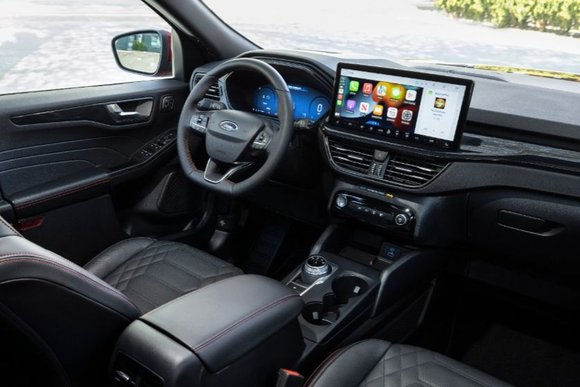 The redesigned 2023 Kia Sportage LX is being advertised at $279 for 36 months with $3,499 at signing. That comes out to $376, making it over $100 per month cheaper to lease than the Escape. At that point, you could even upgrade to a 2023 Sorento LX ($426) and still end up $50 cheaper than the new Escape.
Other SUVs that are cheaper to lease than the Escape include the 2023 Mazda CX-5 S ($399), 2023 Nissan Rogue S ($441), and the 2023 Subaru Outback ($443). Chevy is also offering a 24-month lease on the 2022 Equinox LT for competitive lessees that comes out to just $334 and is a top Black Friday lease deal.
The fact that Escape lease prices are based on 48-month terms may also be a red flag. Most leases have a 36-month term, and it's possible that Ford is concealing the 2023 Escape's lousiness as a lease in order to advertise a lower payment. For reference, a 36-month lease on the base Escape comes out to $542 a month.
Clearly, there are better deals to be had if you know where to look. For example, the 2023 Hyundai Santa Fe SE is bigger and better equipped and has an effective cost of $389, and is one of the cheapest SUVs to lease. We also found 22 SUVs with a monthly payment of under $300 that you can lease this month.
Offers can vary by region. Examples based on California lease prices.