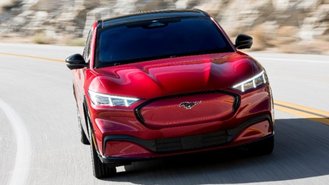 The 2023 Ford Mustang Mach-E just got a bit more expensive to buy. Based on Ford incentive bulletins sent to dealers today, the popular electric vehicle is no longer eligible for promotional financing. As a result, 2023 Mustang Mach-E interest rates may be significantly higher for EV buyers as we approach the year's end.
Beginning today, all versions of the 2023 Mach-E are now only eligible for standard rates. These are non-promotional rates that aren't advertised like normal financing incentives. Just yesterday, Ford Credit offered 4.99% APR on Mach-E loans up to 72 months in length in most parts of the country. But that's not all.
At the same time, Ford has discontinued promotional rates associated with Ford Options Plan, a lease-like alternative to buying involving balloon financing. Here, too, buyers are now relegated to standard rates. Around this time a year ago, you could find Mach-E financing starting at 0% APR. Now, things are different.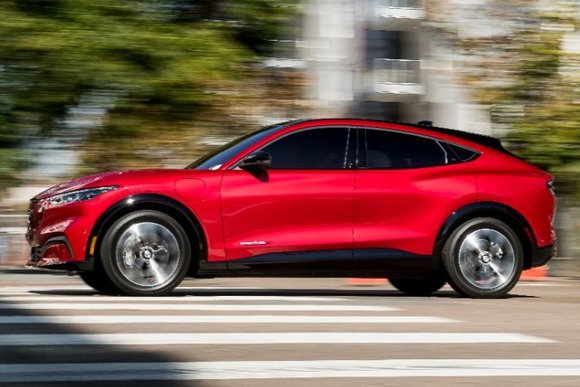 A closer look finds that Ford has been quietly raising Mach-E interest rates at a pretty rapid pace. Between October 4th and October 12th, the EV featured 4.49% APR for 72 months. On October 13th, rates went up to 4.74%. On November 4th, it went to 4.99%. The latest change is the 3rd interest rate hike in just 2 months.
Having said all of that, this could be a move to simplify Ford EV financing deals. Unlike its gas cars, the Mach-E, F-150 Lightning, and E-Transit have an "Always-On Rate" of 6.9% APR for 72 months that dealers are forbidden from marking up in order to provide what Ford calls "a transparent and simple pricing experience."
But is the new setup really all that transparent? After all, just last month, Ford quietly took Mach-E Options Plan pricing off its website. As a result, it could be more difficult than ever before to estimate just how much it will cost to buy the sporty EV. An interest rate of 6.9% could be prohibitively expensive for buyers.
On a $50,000 vehicle, we estimate that a rate of 6.9% for 6 years would cost over $11,200 in interest before factoring in taxes, fees, and state incentives. That's a bit higher than Tesla's current advertised loan rate of 5.34% for 72 months. This past summer, Ford increased 2023 Mach-E prices by as much as $8,300.