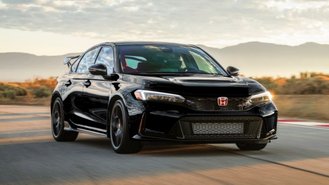 Honda's hottest hatch may be more affordable than you think, at least in theory. If Honda's first 2023 Civic Type R lease estimate is to be believed, the redesigned hatchback can be leased for as little as $600 a month. While the Civic Type R may be an excellent car to lease, we're highly skeptical about Type R lease prices.
Honda's website says the 2023 Civic Type R Touring can be leased for $600 for 36 months with $1,195 due at signing. That's based on an MSRP of $43,990 including destination and an allowance of 10,000 miles per year. By our calculation, the effective cost of this lease price estimate comes out to $633 per month.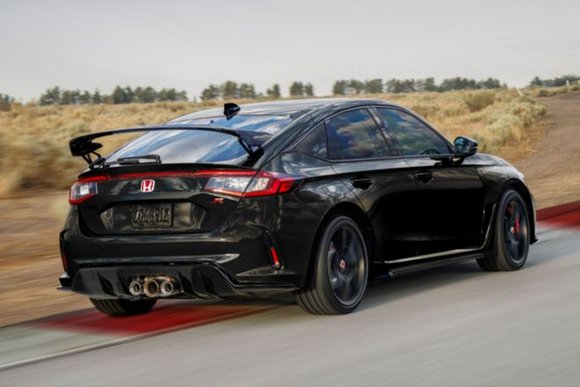 So why is the Civic Type R so good to lease? After all, there are no special lease rates on the new Type R based on Honda's latest leasing bulletin sent to dealers. There are also no manufacturer Type R discounts, making the most likely reason the fact that the car has the highest residual values out of any Honda model.
The downside is that the Civic Type R has been somewhat notorious for having extreme dealer markups, and the figures in question are only estimates that don't factor in market adjustments or any taxes and fees. As a result, there is absolutely no guarantee that Type R buyers will be able to score one for $600 a month.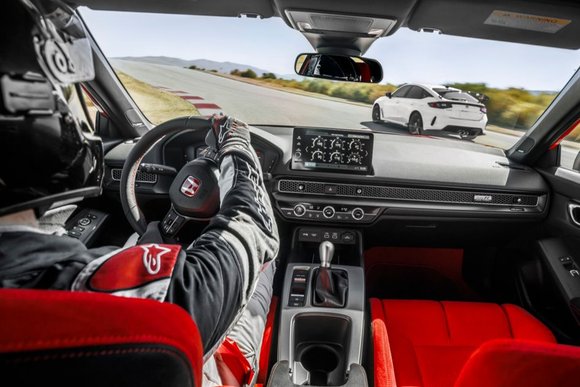 Still, leasing a 2023 Civic Type R may be a better deal than buying. Honda's advertised interest rate on the new Type R is 5.49% for 72 months, which comes out to a payment of $719 per month. While there is a lower financing rate of 4.99% for loans of up to 60 months, this causes the payment to increase to $830 a month.
Compared to a 2023 Toyota GR Corolla, the Civic Type R may seem like a downright steal. As CarsDirect reported yesterday, the new 300-horsepower hatchback has an initial 8.96% interest rate for 72 months. Despite having a lower MSRP, this could end up making the GR Corolla more expensive to buy than a Type R.
At 8.96% APR, a 6-year loan on the mid-tier GR Corolla Circuit Edition (MSRP $43,995) would cost roughly $57,035 at $792 per month. At 5.49%, the cheapest Type R ($43,990) would cost $51,732 at $719. That's a difference of over $5,300 in favor of the new Civic Type R, assuming you can score one at MSRP.