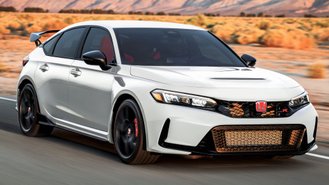 2023 Honda Civic Type R residual values are extremely high and could make the high-performance hatchback an outstanding car to lease. Based on Honda's latest lease residual guide sent to dealers today, the completely redesigned Civic Type R has a whopping 79% residual value, the highest out of any 2023 Honda.
With a 36-month residual value of 74%, the 2023 Honda Civic Type R's residual is 7% higher than that of the cheapest Civic (67%) and 5% higher than the Civic Si (69%). Choosing a 24-month Civic Type R lease can get you access to an impressive 79% residual value. The figures are based on 10,000-mile-per-year leases.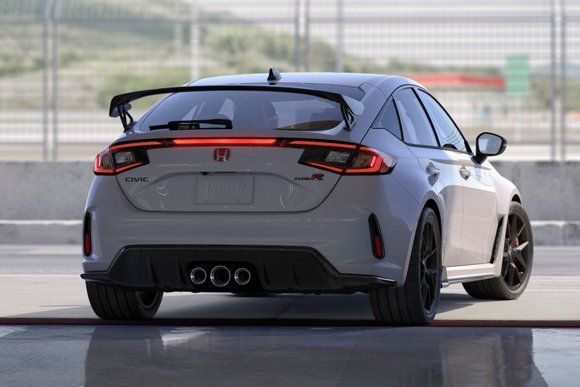 Like most leases, these details can be customized. The downside is that doing so lowers the Type R's residual value. In the case of the 24-month lease option, a 12,000-mile-per-year allowance lowers the residual value by 1%, while a 15,000-mile-per-year lease brings it down by 2%. Still, these are very high residuals.
High residual values can make some cars better to lease than others. Based on our analysis, the 2023 Civic Type R currently has the brand's highest residuals. To put that into perspective, the Honda model with the next-highest residual is the 2023 Ridgeline RTL-E at 75%, followed by the redesigned CR-V Hybrid Sport (74%).
Interestingly, a closer look finds that the new Civic Type R has far better residual values than the Subaru WRX. For reference, a Subaru dealer leasing guide here in Los Angeles lists the base 2022 WRX with manual transmission at 65% on a 36-month lease with 10,000 miles a year. That's 9% lower than the new Civic Type R.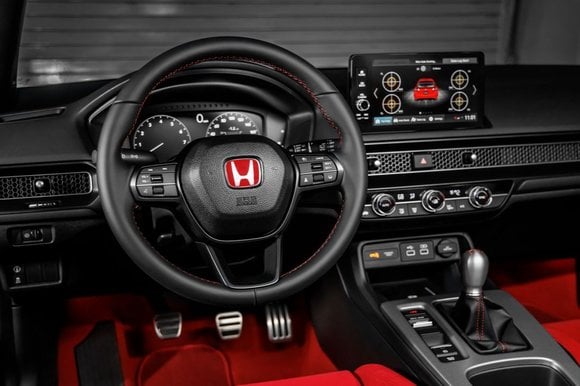 So will this make the 2023 Civic Type R a good car to lease? Before you get too excited, it's worth noting that Civic Type R prices start over $5,000 higher than the previous generation. Even with a base MSRP under $44,000, Type R markups could bring real-world prices to the stratosphere for the limited-production car.
If you're looking to get the best deal possible, scoring a 2023 Type R at MSRP with no markup could be a victory in and of itself. While dealer market adjustments aren't unusual for this model, performance car buyers may have to contend with extremely limited availability and a lack of negotiating leverage on the Type R.