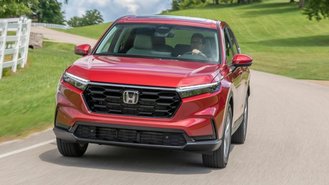 Honda has extended a loyalty discount to its newest SUV. According to a bulletin sent to dealers, all versions of the 2023 Honda CR-V are eligible for a $750 lease loyalty discount. While this happens to represent the only discount on the redesigned CR-V crossover, there are some important limitations worth knowing about.
Through October 31st, current Honda owners can get a $750 lease loyalty discount on any 2023 CR-V or CR-V Hybrid. To qualify, you'll need to show proof that you own any 2012 or newer Honda. You don't need to trade in your current car, and the discount can be combined with other 2023 Honda CR-V incentives.
If you qualify for either the Honda Graduate Bonus or Military Appreciation Offer, you may be able to get an additional $500 off when leasing through Honda Financial. That's $1,250 in potential savings that can be applied toward capitalized cost reduction (cap cost reduction) on a new 2023 CR-V lease.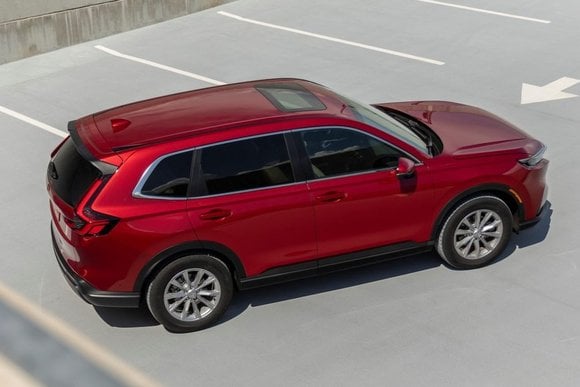 Unfortunately, the only shoppers able to take advantage of the offer are those looking to lease. There are no discounts for purchasing the all-new crossover, and no financing incentives as of this writing. As we reported last week, 2023 CR-V residual values are quite high and could help make it a good vehicle to lease.
Given the fact that the 2023 CR-V is a completely redesigned SUV, expect initial availability to be limited and for prices to be at or above MSRP. If someone in your household is a Honda owner, it's also worth noting that the $750 loyalty discount can be transferred. Sadly, hybrid buyers could be in for a bit longer of a wait.
That's because the 2023 Honda CR-V Hybrid doesn't go on sale until October, weeks after the regular CR-V that you can buy today. It's also worth noting that the CR-V LX was discontinued for 2023, resulting in a significant base price increase. As a result, being able to score a $750 discount could be a deal worth taking.