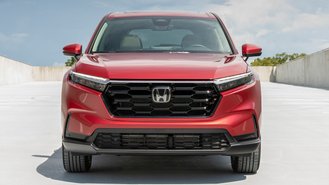 The completely redesigned Honda CR-V could be a pretty good SUV to lease. According to a new residual value guide from Honda Financial Services, 2023 CR-V residual values can be as high as 74%. This could end up being an important factor for shoppers looking to get the best deal possible on a lease this fall.
To start, the 2023 Honda CR-V EX and EX-L each have a 36-month residual value of 66% based on a 10,000-mile-per-year lease. That figure drops by 1% on a 12,000-mile-per-year lease, or by 3% when choosing a 15,000-mile option. However, choosing the available 2023 CR-V Hybrid may offer an advantage.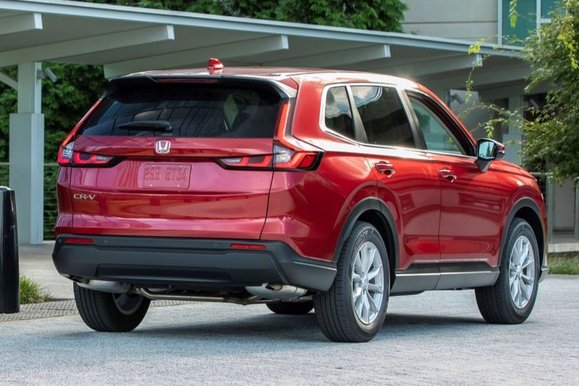 The new CR-V Hybrid Sport has a residual value of 68%, 2% higher than the gas CR-V. Having said that, the range-topping Sport Touring trim is listed slightly lower at 67%. Although residual values are merely one factor in lease prices, higher residuals can make some vehicles better to lease than others for car shoppers.
Interestingly, a closer look finds that shorter CR-V leases can have remarkably high residuals. For example, the 24-month residual value for the 2023 Honda CR-V Hybrid Sport is 74% based on a 10,000-mile-per-year lease. That's 3% higher than the closest equivalent residual for the outgoing 2022 CR-V Hybrid EX.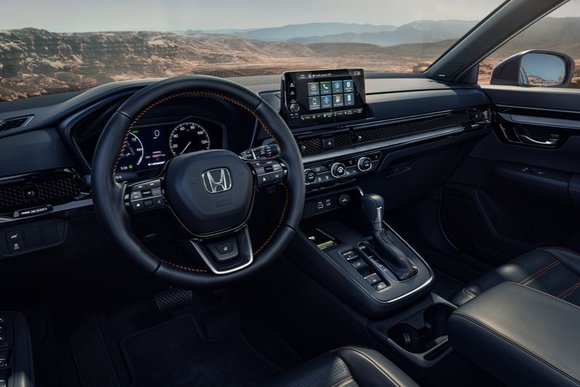 While we don't have 2023 CR-V money factor info just yet, lease rates on the outgoing 2022 CR-V aren't great at 0.00151 across much of the U.S. That's equivalent to an interest rate of 3.6% APR, and is only slightly better than Honda's current financing rate of 3.9% for up to 48 months when buying rather than leasing.
For now, we don't quite have the full picture and Honda doesn't have an advertised 2023 CR-V lease deal. However, that may change in the days and weeks ahead. Current Honda deals are set to expire on October 31st, but we think it's highly likely that the automaker may make changes at the start of next month.
If you're looking to be among the first to bring home the new CR-V, expect initial availability to be limited and for there to be potential dealership markups. It's also worth keeping in mind that Honda discontinued the CR-V LX for 2023, creating an over $4,300 increase in base MSRP for the popular small SUV.