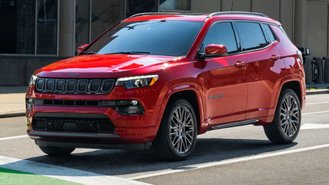 The 2023 Jeep Compass may be a good deal if you're looking for a lease this month. At this point in the year, we normally see better deals on the outgoing model year, but we find that the 2023 model represents a better deal when leasing compared to the 2022 model.
And, it's less than $10 more a month to lease. Here's what we know about the current Jeep Compass lease deals.
Now through April 3, you can get a 2023 Jeep Compass Latitude 4x4, for $397 a month for 42 months with $3,799 due at signing. This lease comes with 10,000 miles per year of driving allowance. This works out to an effective monthly cost of $487, which is a bit high in our book. However, this is a long lease for Jeep, which typically shows 24 and 39-month loans. This is only eight more dollars a month than the outgoing 2022 model. Not bad for a model which costs over $2,000 more with a starting MSRP of $33,890.
The 2022 Jeep Compass Latitude FWD (MSRP $31,025) is leasing for $375 a month for 39 months, with $3,925 due at signing. This works out to an effective monthly cost of $479, again, just $8 less than the brand-new 2023 Compass. This is a worse deal than the '23 model, and it's for the front-wheel drive model, not the 4x4.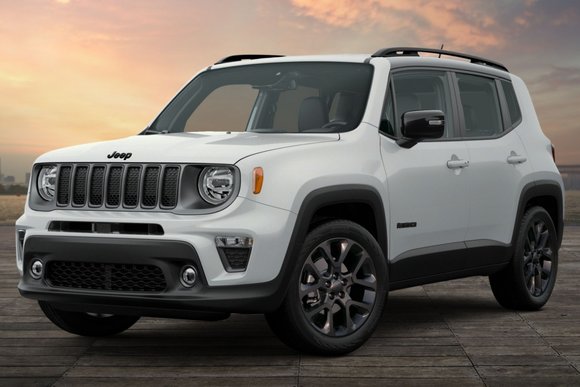 Though these models are relatively expensive, Jeeps don't often see many deals since they're such popular vehicles. But these are good deals when you're talking about the Jeep brand. If you want the Jeep name, but don't want to pay a lot for a lease, the smallest Jeep in the lineup, the Renegade, has the best deal.
This subcompact SUV with an MSRP of $31,135, leases for just $279 a month for 42 months with $3,899 due at signing for the outgoing 2022 model. With an effective monthly cost of $372 a month, this is the best deal when it comes to leasing a new Jeep. This deal is for returning lessees, so your cost may be slightly higher if you're not currently in a lease from Chrysler Capital.
If you prefer to purchase your Jeep, the 2022 Compass is a better deal than the 2023 model. Right now, qualified buyers can get 0% APR for 36 months on a 22 Compass in Latitude 4x4 trim. And, this deal can be combined with $2,500 in bonus cash. Longer loan terms are available with incrementally higher interest rates. The 2023 Compass is going for 1.9% for 36 months and doesn't have any stackable cash.
All Jeep deals vary by trim, so be sure to ask your dealer what you qualify for. Current Jeep deals run through April 3, and we expect to see more deals as we move into spring.
Pictured: 2023 Jeep Compass (Top), 2023 Jeep Renegade (Middle)