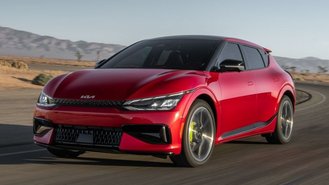 The Kia EV6 is about to get a lot more expensive. Based on the latest Kia order guide data for the coming year, 2023 EV6 base pricing will increase by up to $7,100 because the entry-level Light trim has been discontinued. For some electric car shoppers, the EV6 could actually be nearly $15,000 more expensive than before.
The cheapest 2023 Kia EV6 trim will now be the Wind at $49,795 after a $1,295 destination charge. That's a $1,000 price increase compared to the previous year's MSRP of $48,795 and $7,100 more than the discontinued EV6 Light ($42,695). However, the real price increase could be a lot higher than buyers might expect.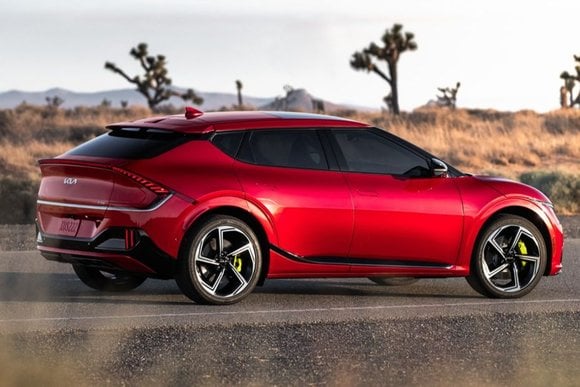 After the Inflation Reduction Act was passed in August, the EV6 — and a slew of other electric cars and plug-in hybrids not assembled in North America — were stripped of a tax credit. In the case of the Kia EV6, the tax credit was worth $7,500. As a result, the cost of a new EV6 could be up to $14,600 more than before.
Kia spokesperson James Hope confirmed for us today via email that the EV6 Light was dropped, adding:
"With strong sales and continued customer demand, the Wind RWD becomes the base EV6 for the 2023 model year, replacing the Light RWD. With just a $1,000 MSRP increase from last year, its greater range and sought-after standard features – leather seating surfaces with ventilated front seats, external and internal vehicle-to-load ports, smart power liftgate and a Meridian premium audio system – ensures the Wind RWD offers tremendous value for discerning EV buyers."
If you were cross-shopping the EV6 against the redesigned 2023 Niro, Kia's change could throw a wrench in your plans. As we reported just last month, Kia Niro EV prices debuted nearly $2,000 cheaper than the EV6. With the price hike, the difference in price between the Niro and EV6 will explode to a whopping $9,050.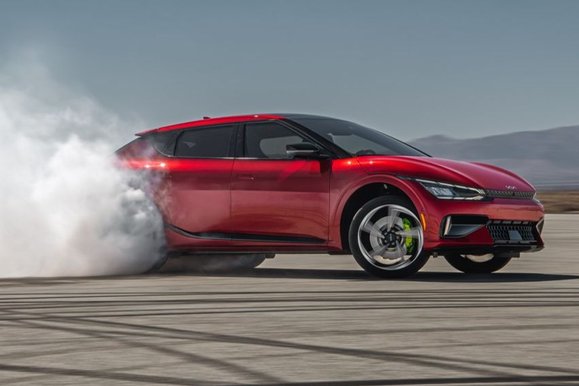 If you thought the 2023 Niro EV was a better buy than the EV6, the latest price increase may cement your decision. At nearly $50,000, the cheapest EV6 will be considerably less affordable than before. To put that into perspective, a 2023 Nissan LEAF can approach $20,000 after factoring in all available plug-in rebates.
MSRP prices are one thing, but it's also worth noting that dealer EV6 markups are continuing to present challenges for shoppers. In California, the $750 Clean Fuel Reward incentive was also temporarily reduced to $0 back in September. These factors could result in EV6 buyers paying a premium over other EV shoppers.
Editor's Update (11/07/22): Response from Kia added above.
Editor's Update (11/10/22): A California Air Resources Board spokesperson confirmed for us that the 2023 Kia EV6 will not be eligible for the $2,000 Clean Vehicle Rebate since the new base price exceeds a $45,000 MSRP cap. In contrast, the 2023 Hyundai IONIQ 5 is and will be significantly cheaper to buy.