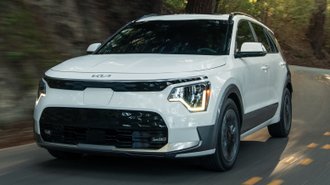 If you're looking at a Kia Niro, now may be the time to go all in on an EV. Right now, the fully electric SUV has some great lease deals, especially when you compare it to its sibling model the Niro plug-in hybrid. The EV is only six dollars more a month to lease than the PHEV in California and other zero-emission vehicle states.
This is a great deal since the full EV costs $5,710 more than the hybrid model with a starting MSRP of $40,745 compared to the $35,035 of the PHEV. If you're a resident of CA or other ZEV states, qualifying lessees can lease a 2023 Kia Niro Wind EV from $419 a month for 36 months, with $3,999 due at signing.
This comes out to an effective monthly cost of $530. We see this price as high for a vehicle in this price class, but as a good deal compared to other EVs in the class right now. Qualifying lessees may also be eligible for $1,600 in lease cash when they lease a Wind EV in certain states.
The 2023 Kia Niro EX plug-in hybrid is available to lease from $449 a month for 36 months with $2,699 due at signing. With an effective monthly cost of $524 dollars, just $6 less than the EV, this is not a good deal relative to MSRP and helps make the case for the EV, which represents a better deal.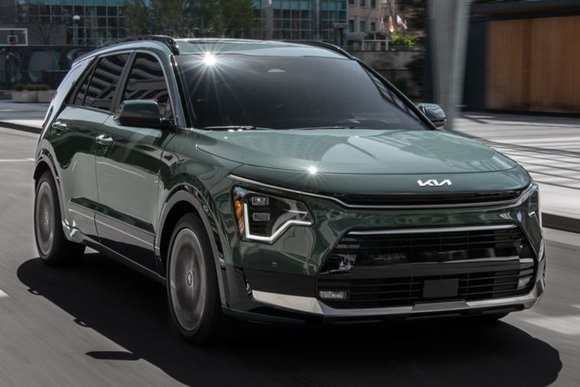 This lease deal also includes a $1,000 lease bonus cash offer available when you lease a Niro PHEV in certain states. This deal also isn't as good as the one offered on the EV. Both deals are available through the end of February and assume 10,000 miles a year of driving.
Not only is the all-electric Kia Niro a better deal than the PHEV offer, but you also get a bit better residual value from the EV than the PHEV. The plug-in hybrid is only worth 60% of its value at the lease end, while the EV retains 66% of its value.
Both the Kia Niro PHEV and the all-electric Kia Niro EV represent good vehicles that will get you farther, in a greener way. Both versions of this Kia crossover get good fuel economy. The PHEV version has an average combined fuel economy of 53 miles per gallon and 33 miles of all-electric range. The Kia Niro EV gets an EPA-estimated combined mileage of 113 MPGe and gets 253 miles of range per charge.
Since deals like this don't come around every day, this lease offer may be worth looking into. If you're looking for something more long-term with a Kia Niro, there are financing deals to be had at the moment, too, though neither version of the Niro qualifies for the federal tax credit when buying one. Check with your local dealer to find out which offers are available to you.