The 2023 Kia Sportage Plug-In Hybrid is shaping up to be a pretty awful SUV to lease. Based on the latest dealer incentive bulletins, our analysis finds that the all-new SUV can have the same lease cost as the larger (and much more expensive) Sorento Plug-In. Despite a lower MSRP, the Sportage PHEV may be a bad deal.
To start, 2023 Sportage Plug-In lease pricing is listed at $459 for 36 months with $3,699 due at signing based on 10,000 miles per year. The price includes a $1,000 lease cash incentive that's available in most states. Believe it or not, that's the same pricing that Kia is advertising for the over-$46,000 Sorento Plug-In Hybrid.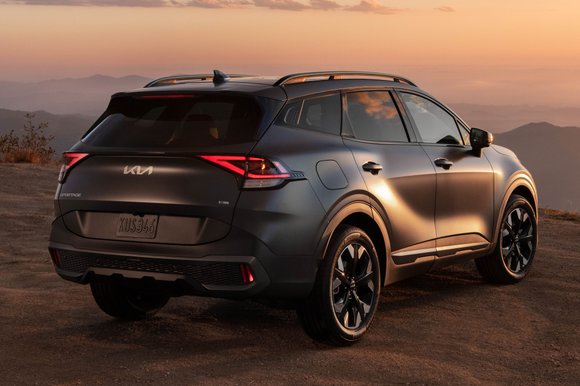 Based on current offers in California and over a dozen states, 2022 Sorento Plug-In lease prices reflect $6,000 in factory lease cash. Much like a rebate, lease cash can often help bring down the cost of a lease. Traditionally, EV and PHEV leases have offered lease cash as a way of passing along a Federal EV tax credit.
However, the state of the Federal tax credit is in flux and the newly-passed Inflation Reduction Act could hurt some EV buyers. For example, as we reported yesterday, VW and Audi have both already told their dealers that they will no longer pass on the tax credit as lease cash now that the bill was signed into law.
On the surface, 2023 Sportage Plug-In pricing starts at $39,785, while the Sorento Plug-In has an MSRP of $46,485. Although the Sportage may seem like the better deal on paper, the reality is that the larger and more powerful Sorento may end up being a better value for plug-in shoppers comparing lease prices.