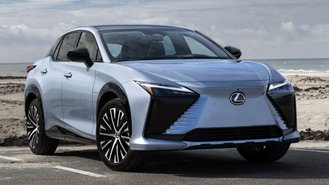 Lexus' first lease on the all-new RZ crossover could cost you a lot more money than you think. Based on our analysis of the automaker's latest lease incentives, the effective lease price of a 2023 Lexus RZ is nearly $900 a month. What's more, a closer look finds that Lexus may be keeping a $7,500 tax credit for itself on leases.
Here in California, Lexus' advertised lease deal on the 2023 RZ 450e Premium is $759 for 36 months with $4,999 due at signing. That's based on an MSRP of $61,055 and 10,000 miles of driving per year. We consider this a pretty lousy value with an effective cost of $898 per month before factoring in taxes or fees.
In other parts of the country, we're seeing even higher Lexus RZ prices. On the East Coast, the featured lease deal is $789 with $4,999 at signing, or $928 a month. With a range of just 220 miles, the RZ could be a tough sell versus a Tesla. The Model Y Long Range has a range of 330 miles and an effective cost of $729.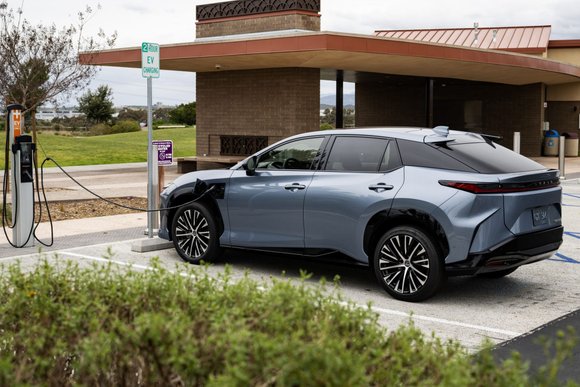 So why are Lexus RZ leases so expensive? According to a bulletin sent to dealers, Lexus isn't passing along a $7,500 tax credit to consumers on leases. Although the vehicle doesn't meet the full range of guidelines introduced by the Inflation Reduction Act, competitors are using a tax loophole to make leases more affordable.
Instead, Lexus is offering a money factor of 0.00148. This equates to a lease rate of 3.6%. As we've seen with other Lexus and Toyota models, it appears that the companies have opted to translate a portion of the savings for consumers in the form of lower rates instead of offering a straight dollar discount off lease prices.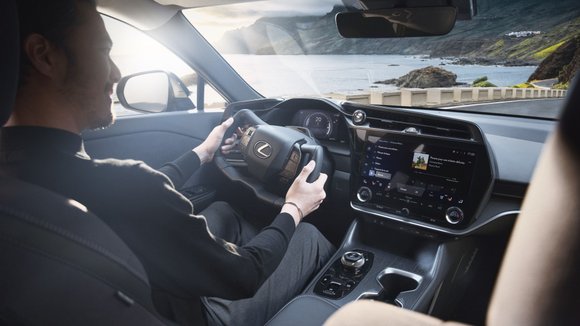 To put that into perspective, BMW is offering hidden EV discounts like a $7,500 lease credit or a $2,000 purchase credit that can be combined with 2.99% APR financing. That said, a BMW iX is a considerably different vehicle than the Lexus RZ, much like how the Lexus is a very different EV compared to a Tesla Model Y.
Although the Lexus RZ may not offer bragworthy range figures or be the best EV to lease, the brand does have a completely different reputation from Tesla when it comes to quality and reliability. It's also worth noting that Lexus sticker prices may not be anywhere near as volatile as Tesla's have been in recent months.