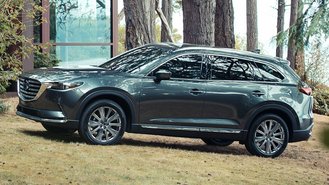 If you're in the market for a new 2023 Mazda vehicle you can now shop select models, and they already have special APR and lease deals. Those looking to choose the latest version of the car or SUV that they want may find these 2023 Mazda deals worth a look at, especially if you're a returning Mazda owner or lessee.
The first vehicle introduced by Mazda for the 2023 model year was the CX-50, and it's carried special deals for a few months now. New for September, Mazda has introduced deals for the 2023 CX-5 and CX-9 SUVs in select regions. The deals mentioned here are for Southern California, though similar deals are available in other areas.
The 2023 Mazda CX-5 compact SUV is a carryover vehicle after getting a mild refresh for the 2022 model year. It seats five in upscale comfort compared to other SUVs in the class that feel more utilitarian. Right now Mazda is offering both lease and finance deals on the newly landed 2023 CX-5.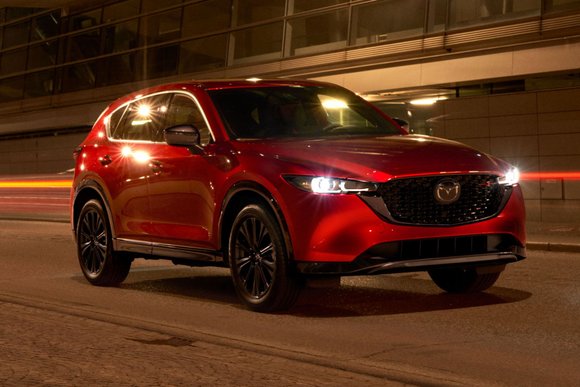 If you're looking to lease your next Mazda vehicle the 2023 CX-5 carries a monthly payment starting at $319 for 36 months with $2,999 due at signing for the base 2.5 S with all-wheel drive. Though these figures aren't as high as we've seen for similar SUVs this month, with an MSRP of $27,125, an effective monthly cost of $402 per month makes this a rather expensive deal.
Purchasing a 2023 CX-5 gets you a better deal with an APR starting as low as 2.9% for 36 months. If you're a current Mazda owner or lessee, you may also qualify for a $500 loyalty bonus when you finance your 2023 Mazda CX-5 through Mazda.
Stepping up to the larger CX-9 midsized SUV gives you seating for six in relative comfort. This SUV has an upscale design which helps it stand out in its class. We expect to see the CX-9 on the ground soon, and Mazda has advertised its first deals ahead of its release.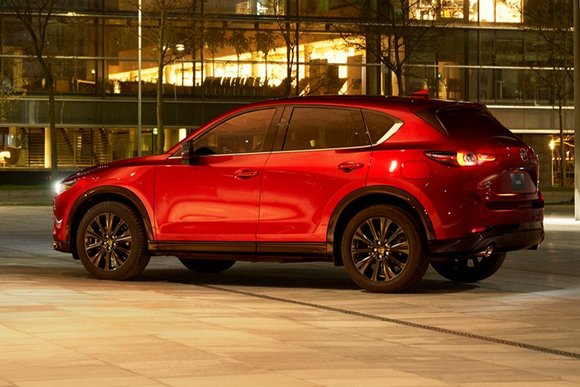 You can lease a 2023 CX-9 Touring starting at $424 for 36 months with $3,499 due at signing. Though this is an expensive deal, it's still a better value than the CX-5 relative to its MSRP. If you'd rather purchase your next Mazda CX-9, right now the advertised APR sits at 2.9% for 36 months.
Like the CX-5, you can get incrementally higher rates for longer terms – 3.9% for 60 months and 4.9% for 72 months. Unlike competitors, there are no 84-month financing deals from Mazda. The CX-9 also carries a $500 loyalty bonus for financing with Mazda's captive lender.
The ever-popular Mazda3 hasn't arrived at dealerships yet, but Mazda has begun to release special offers ahead of its release. Right now, the 2023 Mazda3 hatchback is carrying a special APR rate of 2.9% for 36 months, 3.9% for 60 months, and 4.9% for 72 months. Ask your dealer for more information about ordering your 2023 Mazda3 hatchback.
Mazda deals on the newly released and upcoming 2023 models are a tad on the expensive side, but for the quality, comfort, and design you'll feel you're in relative luxury without stepping up to higher-priced luxury vehicles. Even though there are deals on the new models, your best Mazda deal right now comes on the 2022 CX-9 which is available with an interest rate starting as low as 1.9% APR. This is a good deal right now, amid rising APRs and industry-wide vehicle shortages.