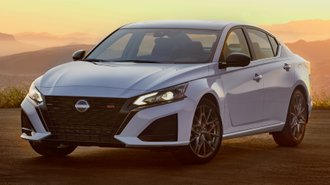 Nissan is presenting some hidden deals this month if you're looking for a new car lease. Right now, the incoming 2023 Nissan Altima, whose MSRP is $27,755, is over $40 per month cheaper to lease than an outgoing Nissan Sentra. This is surprising since the Altima's sticker price is over $5,100 more expensive than the Sentra.
The 2023 Nissan Altima SV with front-wheel drive is now leasing for $219 a month for 18 months with just $2,059 due at signing. This comes out to an effective monthly cost of only $333. This cost is a little high for a vehicle in this price class, but it's a great deal when you compare it to the smaller Sentra.
Currently, the 2022 Sentra SV is leasing for $269 a month for 36 months with $3,859 due at signing based on an MSRP of $22,610. This lease isn't nearly as good of a deal, with an effective monthly cost of $376. Typically, we would expect the outgoing model to be discounted to make way for the incoming model-year vehicles, but this isn't the case here.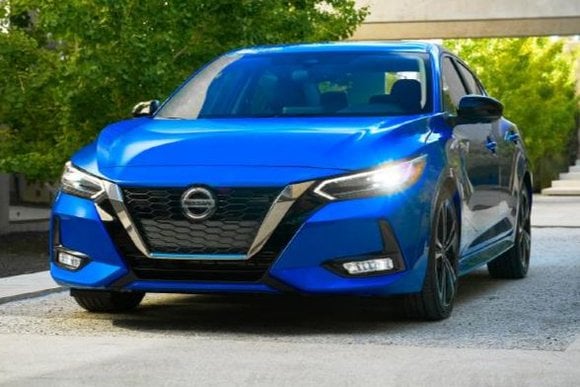 The reason the newer Altima is cheaper to lease is that it's a shorter lease term, about a year and a half compared to a three-year lease on the Sentra. According to a Nissan dealer leasing bulletin, the residual value of the Altima is 90% on a 10,000-mile-per-year lease, which saves you money in the long run since you're not paying for as much of the vehicle.
In contrast, the Sentra's residual value is only 60%. Additionally, the Altima has a slightly better money factor of 0.00320 compared to 0.00354 on the Sentra. That equates to an interest rate of 7.7% versus 8.5%, respectively. Here, the residual value is the biggest reason for the Altima being cheaper to lease than the Sentra.
If you're looking for a new car to lease, the Altima is one of the best values on the market this month. It's also a good choice when it comes to a sedan with sharp styling, plenty of fuel efficiency, and a spacious cabin for five. This lease deal is regional, and the best prices are available in California. Prices and lease deals may vary where you live, so be sure to check with your dealer for offers that apply to you.