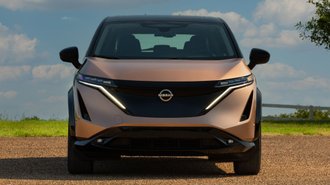 If you're looking to get the best deal on the all-new Nissan Ariya, you may want to avoid leasing one. Based on a recent dealer incentive bulletin, 2023 Nissan Ariya lease rates are pretty awful. In addition, a major change in tax incentives could help make the Ariya a surprisingly bad vehicle to lease for shoppers.
This week, Nissan announced a 2023 Ariya money factor of 0.00371. That essentially translates to a lease rate of 8.9% APR. To put that into perspective, the new Ariya's interest rates for buying are as low as 2.59%. As we reported yesterday, that's actually lower than the Nissan LEAF in some circumstances.
The 2023 Ariya also has a 36-month residual value of just 64% based on a 10,000-mile-per-year lease. That's just 1% higher than the cheapest Nissan LEAF. Higher residuals often result in affordable leases. Interestingly, the Ariya has a lower residual value than a Nissan Altima (71% for the SL trim).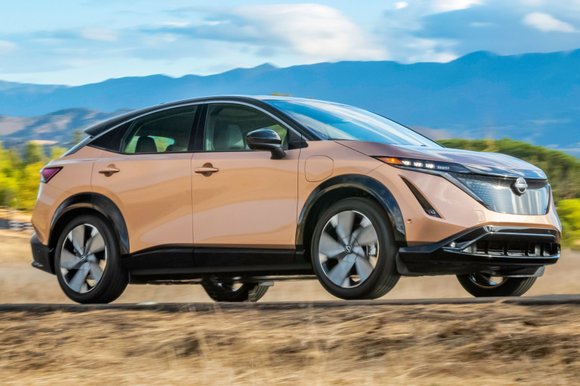 Choosing a higher-end Ariya trim may be an even worse deal. For example, the range-topping Ariya Premiere has a residual value of just 58%. Based on our analysis, this appears to be one of the lowest residual values of any 2023 Nissan car or truck. As a result, lessees may not get the most for their money.
But that's not all. The Nissan Ariya's lease rates may be even higher than you see above. That's because they're standard rates eligible for what most manufacturers call "dealer participation." For a potential Ariya lessee, this may involve a dealer markup that could push the interest rate closer to 10%.
When it comes to discounts, expect little to no leverage when negotiating. Nissan isn't offering any sort of lease cash to lower prices, and the Japan-built EV doesn't qualify for a federal tax credit. That's because the Inflation Reduction Act has a final assembly requirement that favors EVs built in North America.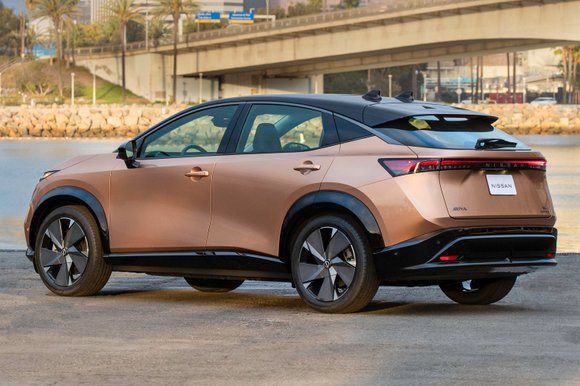 What's more, Nissan also recently discontinued the ability to buy your leased Ariya rather than return it. The change took effect back on December 12th and eliminates Nissan's buyout option specifically on electric vehicles. This could be yet another reason to buy your new Ariya rather than lease it right now.
Meanwhile, December is shaping up to be a surprisingly good time to buy a Tesla. Just yesterday, the brand doubled a discount on Model 3 and Model Y EVs delivered this month to $7,500. The company is also offering a free 10,000-mile Supercharger incentive that can be combined with the delivery credit.