New Nissan models have started arriving at dealers, and incentives have already been announced. These 2023 Nissan deals are a great way to get into the newest models. Here's a look at what dealer incentive bulletins tell us about the latest deals for buying and leasing a 2023 Nissan car or truck right now.
Nissan's most aggressive incentive offers right now are for the 2023 LEAF. Well-qualified buyers can finance the compact plug-in EV at 1.9% APR for up to 72 months when financing through Nissan. For those looking to lease a LEAF, Nissan is currently offering $389 per month over 36 months with $2,139 due at signing, resulting in an effective monthly cost of $448 based on offers here in Southern California. That's on the steeper end for a vehicle with a $28,895 MSRP. The LEAF is also eligible for $950 in factory lease cash.
Moving to crossovers, the 2023 Kicks is available at 1.9% APR for up to 36 months, as well as 3.99% for 48 months. There aren't any Kicks lease deals at the moment, but Nissan's most compact crossover offering is still an affordable option for those looking to finance.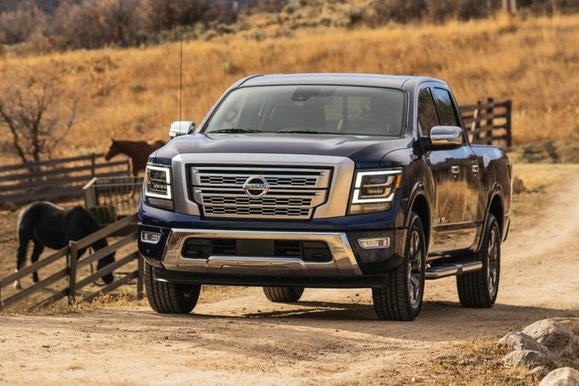 If you're in the market for a larger crossover, Nissan is currently featuring lease and finance deals for the 2023 Rogue and Murano. As is the case with the Kicks, both of its larger counterparts can currently be financed at 1.9% APR for 36 months. The Rogue can also be financed at 3.69% APR for 48 months, while the Murano carries a 3.99% rate over that span. The Rogue is available for lease at $369 per month for 36 months with $2,809 down, while the Murano will set you back $399 a month with $3,739 down over the same span.
The Rogue offers a cheaper effective cost at $447 a month compared to the Murano's $523, but the Murano has higher residual values and is eligible for $625 lease cash. Interestingly, the 2023 Rogue and 2022 Rogue both have the same monthly lease payment of $369. In addition, the newest version of the popular SUV has a lower amount due at signing. As a result, a 2023 Rogue may be cheaper to lease than the outgoing model.
Nissan's 2023 trucks and SUVs are also getting the 1.9% APR for 36 months treatment, as the Armada, Pathfinder, and Titan are all available at this promotional financing rate. The Pathfinder can also be financed at 3.69% APR for 48 months, while that rate increases to 3.99% for the Armada and Titan. The Titan is being offered with $500 APR cash when financing through Nissan as well. The 2023 Titan can also be financed for 84 months at 5.99% APR. Although none of these models have standalone lease deals, the Pathfinder is available with $300 lease cash.
The 2023 Altima and Maxima have yet to hit dealerships and no lease incentives have been announced, but they will both be eligible for the 1.9% APR for 36 months upon release. Nissan seems to have been shedding its discount-brand image of late but is still offering low APR across the majority of its lineup.