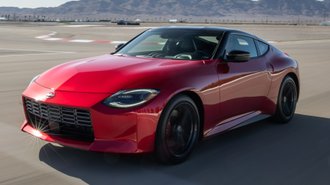 Nissan's estimated lease price for the new Z sports car may literally be unbelievable. According to the company's online payment estimator, it may be possible to lease a 2023 Nissan Z for close to $400 a month. However, we think it may be close to impossible for a shopper to actually find Nissan Z lease prices this low.
The cheapest 2023 Nissan Z lease is listed at just $429 for 24 months with $429 due at signing. That's surprisingly affordable and is based on an MSRP of $39,990 and an allowance of 10,000 miles per year. The effective cost of this estimated Nissan Z lease price is approximately $447 per month excluding taxes & fees.
To help put that into perspective, Nissan estimates that the 2023 Altima S can be leased for $401 for 36 months based on a sticker price of $25,290. That's just $28 per month more than the company's cheapest claimed Z lease estimate despite a nearly $15,000 difference in MSRP. There may be a good reason for this.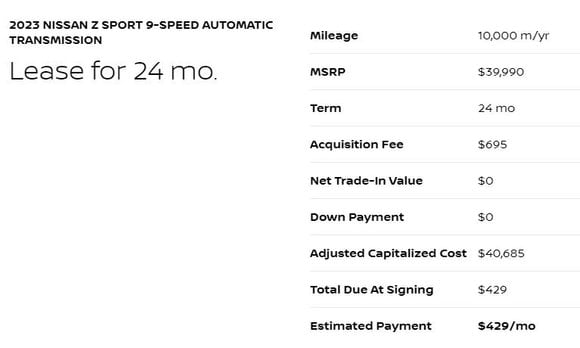 As we reported previously, Nissan Z residual values are extremely high and it's likely that the estimate is based on residual values approaching 90% with this short-term lease. On a 36-month lease, the Nissan Z lease price rises to $521 with $521 at signing but falls to only $515 with $515 at signing on a 48-month contract.
The estimates assume a purchase at MSRP with no markup, which may prove very difficult since Nissan Z production is expected to be limited. Nissan's dealer incentive bulletins indicate there are no Z discounts, and the underlying Z lease rate is a standard non-promotional money factor of 0.00344, or 8.26% APR.
And that's assuming you have top-tier credit. Nissan Z buyers with bad credit may experience money factors as high as 0.00740, or 17.76% APR. In addition to a likely Z markup on the car's price, Nissan is allowing dealers to mark up its standard rates. This could make it extremely challenging to get a deal on this car.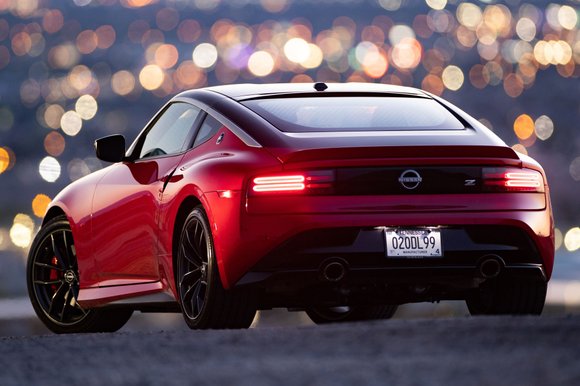 Buying a Nissan Z may not offer any advantage. The car is excluded from promotional financing and Nissan's lowest monthly payment is listed at $609 per month. However, that's based on an 84-month loan at 7.27% APR. On a $40,000 car, that would involve over $11,000 in interest and cost approximately $51,156.
Nissan Z buyers should expect to pay a premium unless they can avoid a markup. For those determined to bring one home, it could make sense to lease rather than buy one in order to take advantage of the car's ultra-high residuals. Still, we expect that leasing one won't be cheap even with Black Friday coming soon.
Explore Nissan Z Prices & Deals