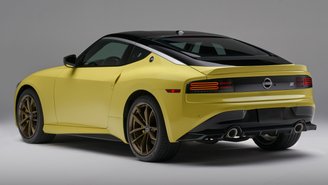 Nissan's residual values for the new Z sports car are incredibly high, suggesting that it may be a great car to lease. According to a residual value guide sent to dealers this week, some configurations can have lease residual values of over 90%. However, there are some potential drawbacks worth knowing about.
To start, the 2023 Nissan Z has 36-month residual values ranging from 66% to 74%, with the highest residual values on the entry-level Sport trim. Choosing a 24-month lease on the new Nissan Z Sport with manual transmission can get you access to a whopping 90% residual when leasing the car through NMAC.
While 90% is already impressive, Nissan's published residual values are based on 15,000-mile-per-year leases. If you opt for a shorter mileage allowance, it may be possible to see residual values over 90%. For reference, 10,000-mile-per-year leases on the LEAF EV can add 3% to published residuals from NMAC.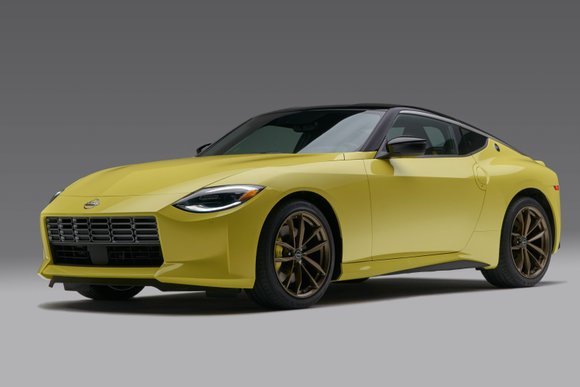 While shorter leases often have higher residuals than longer ones, a Nissan Z residual value of 90% is incredibly high. With a 36-month residual of 74%, the cheapest Nissan Z has a higher residual than a Honda Civic Si (64%). Even with a 10,000-mile-a-year lease, the Hyundai Elantra N comes in at only 58%.
Sadly, other factors could impact your ability to get a good Nissan Z lease price. First, there are no lease cash incentives to help bring down the price. Second, Nissan's underlying lease rate is alarmingly high. The money factor for lease terms up to 48 months in length is 0.00317, which is basically 7.6% APR.
What's more, dealers can mark-up these standard money factors. Coupled with the strong possibility of Nissan Z markups, it may be harder than you think to get a deal. Buying a Z may not be any better. Nissan is already offering 84-month loans on the Z that could add a significant amount of cost on a car purchase.
As we reported yesterday, Nissan is also testing out a trial program that removes the dollar limit for extended service contracts. While the precise impact of this isn't entirely clear just yet, those looking to get the best possible deal should be sure to look at the full picture when calculating their cost on a new Nissan Z.