The new Toyota Crown may save gas with its fuel economy of 41 mpg overall, but buying one may be more expensive than you think. According to Toyota dealer incentive bulletins, the 2023 Crown is excluded from financing and lease deals. At an interest rate of 8.96% APR, buying one could involve over $12,000 in interest.
Toyota's online payment estimator lists the 2023 Crown XLE Hybrid at $703 for 72 months based on a down payment of $2,000. With no money down, the payment rises to $739. The underlying interest rate is a non-promotional rate of 8.96% APR. That's the highest interest rate that we've ever seen advertised by Toyota.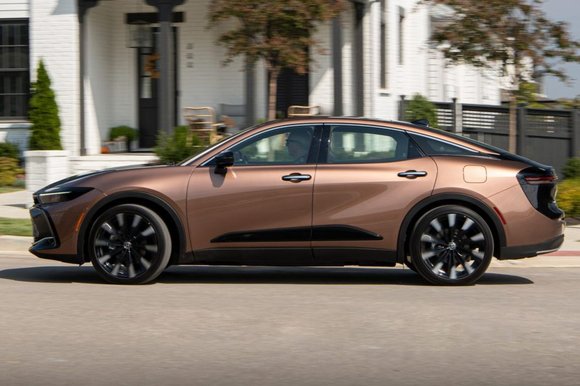 On a $41,000 car, we estimate that a 6-year loan at 8.96% would cost roughly $53,153 before taxes & fees. Even though the car itself is reasonably priced, buying one at the listed rate would involve $12,153 in interest. On the high-end Platinum trim, the payment would be $962 with nearly $16,000 going toward interest.
Although a shorter loan can get you a lower rate, there isn't much of an advantage. Toyota lists an interest rate of 8.57% for all terms up to 60 months. While it's no secret that interest rates have been going up due to Fed rate hikes, the lack of APR deals on the Crown could make it prohibitively expensive for car buyers.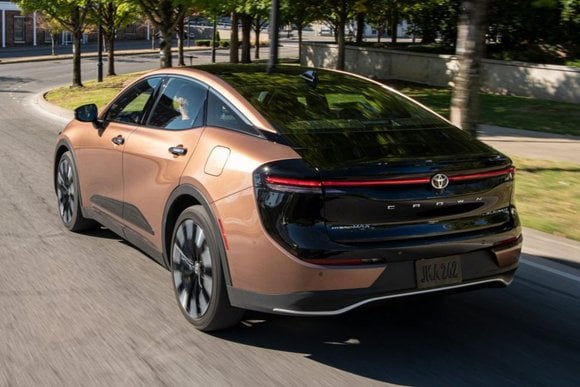 Leasing may offer no relief since the 2023 Crown is excluded from lease deals. That means no promotional money factors to help lower the price. If you're buying, we estimate that you could potentially step up to an over-$44,000 Toyota Highlander Hybrid XLE and end up spending quite a bit less money in the process.
That's because the Highlander offers 4.99% APR financing for 72 months. With $0 down, that would involve a payment of about $717 per month. While an interest cost of $7,094 still isn't cheap, it could be a way to get more car for your money. At least until Toyota rolls out some sort of financing incentive on the Crown.
If you're a holiday car shopper, we think it's worth noting that Toyota hasn't announced any Black Friday car deals as of this writing. Given the fact that the Crown is an all-new vehicle, we don't expect any surprises before the weekend. In contrast, Jeep is offering up to $4,000 in bonus cash on select Gladiator plug-in hybrids.
The Crown isn't the only Toyota that suffers from a high-interest rate. As we reported previously, the all-new GR Corolla has the exact same rate and buying the cheapest model would still involve over $10,000 in interest. For now, it may be worth considering models with lower rates if you want the best deal possible.